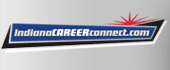 Job Information
United States Steel

Management Associate - Procurement

in

Gary

,

Indiana
9327BRMid-Level:Global Sales & Operations PlanningWork Location:GARY WORKSJob Description:Procurement is a core component of our business and key to our success as one of the world's largest steel producers.
United States Steel Corporation (USS) is looking for a qualified Management Associates to join our Global General Procurement team at our Gary Works Location. USS is a public company with $4 billion in the commodities of flat rolled steel and tubular sales. We have a long rich history for shaping the economy to what it is today. After several relatively recent acquisitions along with joint ventures, we have reaches throughout the United States, Canada, Mexico, Brazil, China, and Slovakia. Our procurement department undergoes thorough analysis and strategic negotiations for indirect materials, services, and select direct materials for our numerous operating locations.
Candidates will become familiar with our purchasing operations management and U. S. Steel business purchasing practices through the following activities:
Assist in/Lead collection and analysis of U. S. Steel purchases, usage patterns, and key vendors

Assist in gathering internal customer requirements and ensuring the needs of internal customers are met

Research supply base and industry/marketplace for sourcing materials and/or services.

Analyze financial performance vendors.

Assist in estimating the cost saving benefits for sourcing opportunities and development of sourcing strategies

Assist in preparation, distribution, collection, and analysis of Request for Proposals (RFP), Request for Information (RFI), or eAuction bidding documents.

Assist in selecting vendors through use of a supplier evaluation tools.

Support teams in conducting negotiations with financial/bid analysis

Work on continuous improvement/Total Cost of Ownership projects both internally and externally together with operations, maintenance, engineering and suppliers.
Minimum Requirements:
Bachelor's Degree in Supply Chain, Engineering, or Business with a Marketing or Finance focus, or MBA

Less than 3 years of professional work experience

Oral/ Written Communication Skills

Proficiency with technology and MS Office based software packages

Analytical Skills

Ability to multi-task and prioritize

Ethics (Effect, Transparency, Fairness)

Academic Excellence

Demonstrated Leadership & Interpersonal SkillsAuto req ID:9327BRCompany:United States Steel CorporationCountry:United StatesRequisition Type:US-ExemptPosting Title:Management Associate - ProcurementState/Province:US - INWork Location - City:Gary Company Overview:Steel is essential to advancing modern society. In fact, countless aspects of our lives wouldn't be possible without it. From state-of-the-art household appliances and safer, more fuel-efficient automobiles — to steel framing that makes our homes stronger and tubular products that support the development of our nation's energy resources — our products build quality of life for people around the world. U. S. Steel is on an exciting transformational journey to become the iconic corporation — a company set apart from the competition through the talent of our people, the quality of our product, and the strength of our performance. We are seeking talented, motivated people to help us create the next generation of U. S. Steel, known for consistently out-performing the competition, delivering superior returns, and creating value for our customers as a world-class supplier of innovative steel products and solutions.Competency Summary:As an individual contributor, qualified candidates for this role also must demonstrate the ability to champion change and effective communication while contributing to team success.Equal Employment Opportunity:U. S. Steel is a principled company committed to its core values of safety, diversity & inclusion, environmental stewardship, results & accountability, and focus on cost, quality, and customer. We promote an environment of respect, communication, and collaboration – encouraging new ideas that drive innovation and our collective success. U. S. Steel is an Equal Opportunity Employer. All qualified applicants will receive consideration for employment without regard to race, color, religion, sex, national origin, protected veteran status or disability status.