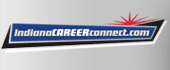 United States Steel

Operating Technician (New Hire)

in

Gary

,

Indiana
8939BRJob Description:This job is for Mason.
Must pass Mason entry test.
Must be able to lift 50 pounds.
Must be able to work from heights.
Must be able to lay brick and block.
Must be able to place and finish concrete.
Must be able to work with refractory materials.
Requirements:
• 1 year of manufacturing/industrial experience or equivalent.
• High School Diploma or GED.
• The position may require rotating 8 hour shift work, which will include Saturdays, Sundays, and holidays.
• The position requires overtime work as needed.
• Adherence to safety procedures/guidelines at all times. Safety is our core value which requires you to wear safety protection such as hard hats, safety glasses, hearing protection, protective clothing, boots with metatarsal protection, and when necessary respirator equipment.
• The position requires punctuality, consistent attendance and self direction for the success of the operations.
• Must pass a written mason assessment test.Auto req ID:8939BRCountry:United StatesRequisition Type:US-WagePosting Title:Operating Technician - MasonState/Province:US - INWork Location - City:Gary Company Overview:Steel is essential to advancing modern society. In fact, countless aspects of our lives wouldn't be possible without it. From state-of-the-art household appliances and safer, more fuel-efficient automobiles — to steel framing that makes our homes stronger and tubular products that support the development of our nation's energy resources — our products build quality of life for people around the world. U. S. Steel is on an exciting transformational journey to become the iconic corporation — a company set apart from the competition through the talent of our people, the quality of our product, and the strength of our performance. We are seeking talented, motivated people to help us create the next generation of U. S. Steel, known for consistently out-performing the competition, delivering superior returns, and creating value for our customers as a world-class supplier of innovative steel products and solutions.Competency Summary:As an individual contributor, qualified candidates for this role also must demonstrate the ability to champion change and effective communication while contributing to team success.Equal Employment Opportunity:U. S. Steel is a principled company committed to its core values of safety, diversity & inclusion, environmental stewardship, results & accountability, and focus on cost, quality, and customer. We promote an environment of respect, communication, and collaboration – encouraging new ideas that drive innovation and our collective success. U. S. Steel is an Equal Opportunity Employer. All qualified applicants will receive consideration for employment without regard to age, race, color, religion, sex, national origin, protected veteran status or disability status.