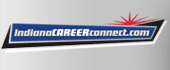 Job Information
United States Steel

Process Control Architect II

in

Gary

,

Indiana
10696BRJob Description:We currently have an opening for a Senior Control Systems Engineer to join our Process Control organization, located at our Granite City Works operation in Granite City, IL, right outside of St. Louis, MO. As an integral part of this highly skilled, innovative team, the successful candidate will play a significant role in providing services to our production operations.
Responsibilities:
• Translate written specifications and business requirements into efficient, optimized control systems utilizing multiple SCADA, PLC, and DCS systems. These environments include Wonderware, GE Cimplicity, Intellution, Citect, Rockwell RSLogix, Allen Bradley PLCs, SQL, C ++, .net and GE PLCs. Lead and coordinate Plant Process Control projects.
• Implement complex control systems.
• Facilitate and apply control loop tuning to optimize processes.
• Initiate and lead activities to optimize and improve plant process control systems and procedures.
• Develop detailed design requirements.
• Cultivate relationships with internal and external resources to develop and evaluate appropriate technologies.
• Lead identification and implementation of applicable technologies, methods, and tools.
• Write clear and concise technical reports on work and projects.
• Create and give technical presentations to various levels in the organization.
• Participate in and lead cross-site, cross-plant, and cross functional efforts.
• Assure testing methods are adequate to achieve customer expectations.
• Drive achievement of service level agreements and targets.
• Serve as functional liaison for control system support and interact with the customer / business partners to respond to, prioritize, and resolve customer requests for all manufacturing process areas.
• Participate in development of and lead implementation of Plant Processes Global Strategic initiatives.
• Travel requirements are less than 10%.
Minimum requirements:
• Minimum 2 years of process control engineering experience in manufacturing, preferably steel related
• Ability to develop a project scope, standard operating procedure and bill of material for major projects.
• Strong background in management of large control system projects
• Strong ability to define an installation plan, supervise installation and successfully start up a major project.
• Advanced experience with a wide variety of PLCs: Allen Bradley and/or GE preferred
• Advanced experience with a variety of SCADA systems; Wonderware, Citect or Cimplicity preferred Ability to configure, tune and troubleshoot a variety of field devices and control loops Ability to read electrical schematics and piping and instrumentation diagramsAuto req ID:10696BRRequisition Type:US-ExemptPosting Title:IT - Process Control ArchitectState/Province:US - INWork Location - City:Gary Company Overview:Steel is essential to advancing modern society. In fact, countless aspects of our lives wouldn't be possible without it. From state-of-the-art household appliances and safer, more fuel-efficient automobiles — to steel framing that makes our homes stronger and tubular products that support the development of our nation's energy resources — our products build quality of life for people around the world. U. S. Steel is on an exciting transformational journey to become the iconic corporation — a company set apart from the competition through the talent of our people, the quality of our product, and the strength of our performance. We are seeking talented, motivated people to help us create the next generation of U. S. Steel, known for consistently out-performing the competition, delivering superior returns, and creating value for our customers as a world-class supplier of innovative steel products and solutions.Preferred Skills:• Advanced experience with SQL, C++, and .net
• Experience configuring and maintaining communications with various server environments especially Windows and VMS servers
• Education: BS in Electrical Engineering, Computer Engineering or equivalent experienceCompetency Summary:Think: Think Critically and Drive Change
Lead: Develop Talent and Collaborate
Do: Empower Performance and Deliver ResultsEqual Employment Opportunity:U. S. Steel is a principled company committed to its core values of safety, diversity & inclusion, environmental stewardship, results focus & accountability. We focus on our customers, driving quality and ensuring cost effectiveness. We promote an environment of respect, transparency and collaboration – encouraging new ideas that drive innovation and our collective success. U. S. Steel is an Equal Opportunity Employer. It is our policy to provide equal employment opportunity (EEO) according to job qualifications without discrimination on the basis of race, color, religion, ancestry, national origin, age, genetics, sexual orientation, sex, gender identity, disability status or status as a protected Veteran or any other legally protected group status.
(California residents may visit www.ussteel.com/CANotice for information regarding collection of personal information and U. S. Steel's privacy practices.)Job Category:Business & Support Services Diversity Commitment:UNITED BY STEEL - We are committed to fostering an inclusive workplace culture and celebrate the diversity of our employees. We are all responsible to live these principles and lead by example as we prioritize the physical and psychological safety of every team member.