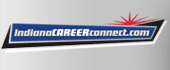 Job Information
Goshen Health

PC Technician Apprentice

in

Goshen

,

Indiana
Requisition #: 8552

Facility/Dept: Goshen Hospital – Information Technology Services

Status/Shift: Temporary, 40 hrs per pay period / Days

Location: 200 High Park Ave, Goshen, IN 46526
The PC Technician Apprentice is familiar with and performs a variety of daily PC and printer installation and support tasks within the Information Services Department. Provides staffing backup for the Service Desk completing basic functions. Provides assistance to and works closely with PC Technicians II, Senior PC Technicians, Systems Administrator, and System Analysts as needed.
Position Qualifications
Minimum Education: Current high school student.
Preferred Minimum Experience: Working knowledge of mathematics, statistics, mini and personal computers. Completion of basic Windows and Office classes or equivalent desired. Experience with using, training, and troubleshooting Microsoft products (Office 2007, 2010,2013,2016, Office365, Windows 7 and Windows 10). Operations experience, with a strong preference for MEDITECH products desired.
Certifications Required: Requires a valid driver's license with a demonstrated good driving record over the past three years.
Competencies:
Effectively applies technical knowledge to solve a range of problems

Develops solutions to problems that cannot be solved using existing methods or approaches

Is sought out to provide advice or solutions in his/her area of expertise

Keeps informed about current developments in his/her area of expertise

Strong communication skills