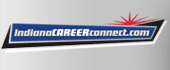 Job Information
Universal Forest Products

Industrial Specialist

in

Granger

,

Indiana
The Industrial Concrete Forming Specialist is responsible for the regional development of pre-assembled concrete forming solutions for UFP customers that meet their expectations. The CFS must coordinate customer needs and expectations with the plant, sales, and manufacturing operations consistently with cost, profit, and productivity objectives.
Works under general direction of the Regional VP; exercises discretion and judgment on work priority on a regular basis; and a wide degree of creativity is expected
Communicates with customers, vendors and co-workers to develop long term working relationships.
Based on customer needs, designs wood based concrete forming solutions suitable for the purpose intended and offers new concepts and methods to UFP customers.
Provides direction to concrete forming account managers on the specific concrete forming systems and/or materials that are appropriate for each market segment (Elevated Structural, Water Treatment, Infrastructure, etc.)
Actively works with Concrete Forming Design Specialists to develop drawings and prints that meet customer requirements and cut lists to assist the plants' production departments.
Assists Account Managers with the costing of concrete forming systems, oversees manufacturing process at the plant through successful delivery/installation in the field.
Monitors quality of products being produced to ensure they meet UFP and customer expectations while maintaining and improving margin goals.
Works with plant management to invest in the necessary equipment and/or materials needed to establish a full time formwork division at each plant as necessary and oversee its efficiency, productivity and profitability once operational.
Leads regional development of new concrete forming products or systems
Assists in forecasting inventory requirements for concrete forming with necessary plant personnel
Leads plant production team to develop efficiency standards for concrete form assembly
Monitors output, cuts/yields and scrap to ensure efficient resource utilization and initiates corrective action as required within area of responsibility.
Prepares various reports as required.
Performs other duties as required.
Equal Opportunity Employer Minorities/Women/Protected Veterans/Disabled