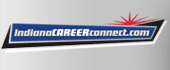 Job Information
Lilly

Advisor-R&D Strategy & Operations

in

Greenfield

,

Indiana
46915BR
Responsibilities:
The Elanco R&D Portfolio Management/Strategy Advisor will be responsible for leading the portfolio management process and capabilities in Elanco R&D. This leader will also provide support and leadership for R&D strategy and governance. The role will be part of the R&D Leadership Team (RDLT) and will work closely with other RDLT members and R&D and Regulatory staff to deliver innovation improve and enhance the composition and value of the portfolio.
Key Technical Responsibilities:
Leadership and responsibility for the following functional areas:

R&D portfolio strategy, management, modeling and reporting;

R&D Governance/Decision Support

R&D Strategy facilitation

Ensure consistent, clear communication of portfolio status and potential pipeline investment opportunities to enable decision making by R&D leaders.

Ensure efficient, effective governance across R&D, including clear accountabilities for decision making at each level.

Work with leaders at all levels of R&D to report on "metrics that matter" to R&D leadership and to the next level of R&D leadership

Provide support, data and recommendations for portfolio decisions that will enhance the composition & value of the R&D portfolio.

Participate/facilitate R&D Portfolio Reviews, collate and provide data needed for Strategic Planning and Business Planning sessions.

Maintain timely documentation and communication of key process documents utilized in R&D (R&D Guidebook, OneProcess, etc.)
Key Leadership Responsibilities:
Work effectively with leadership to shape R&D strategy and deliver it with operational excellence. Responsibility for operating routine RDLT meetings, coordinating communications to RDLT and to R&D staff.

Align perspective from multiple functions and leaders into one cohesive strategy and action plan.

Demonstrate energy, drive and intellectual curiosity needed to improve the overall performance of Elanco R&D.

Provide technical and leadership guidance direct reports.

Create positive, engaging and innovative work culture that enables company objectives
Req ID:
46915BR
Additional Skills/Preferences:
Master's degree in a scientific or business discipline plus 5 years of relevant experience.

Excellent analytical, problem solving, planning and organization skills; Proven ability to work under pressure. Ability to think outside the box and blend professional corporate discipline with entrepreneurial creativity and flair.

Strong interpersonal skills and ability to identify and collaborate with key stakeholders across functions. Lead and influence with and without formal authority.

Excellent oral and verbal communication and information management skills.

Project management experience.

Strategic planning experience.

Animal/Human healthcare experience.
Additional Information:
International travel required (20-30%)

Lilly is an EEO/Affirmative Action Employer and does not discriminate on the basis of age, race, color, religion, gender, sexual orientation, gender identity, gender expression, national origin, protected veteran status, disability or any other legally protected status.
Workplace Arrangement:
Local
Title:
Advisor-R&D Strategy & Operations
Job Category:
Animal Health
Basic Qualifications:
Bachelor's degree

7 years experience in portfolio management and/or Strategy roles

Qualified candidates must be legally authorized to be employed in the United States. Lilly does not anticipate providing sponsorship for employment visa status (e.g., H-1B or TN status) for this employment position
Company Overview:
Elanco is a global research-based company that develops and delivers product and services to enhance animal health and production. We value innovation, both in scientific research and daily operations, and strive to cultivate a collaborative work environment for more than 7,000 employees worldwide. Founded in 1954, Elanco is a division of Lilly. Our worldwide headquarters and research facilities are in Greenfield, Indiana
City:
Greenfield
Country:
USA
State / Province:
Indiana
Region:
North America
Lilly