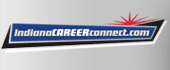 Job Information
Kaman Distribution

Electrical Technician 2

in

Greenfield

,

Indiana
We are seeking a dynamic and experienced Electrical Technician to join our team in Greenfield, IN.
At Kaman Fluid Power (KFP), our Electrical Technicians assemble electronic components, subassemblies, products, or systems for our customers. They are responsible for performing tasks such as reading and interpreting work orders, electrical schematics, blueprints, production drawings, sample assemblies, or verbal instructions regarding duties that need to be performed.
Kaman Fluid Power, a business unit of Kaman Distribution Group, is a leading provider of fluid power, motion control, electro-mechanical, robotics, machine safety, lubrication and process products and highly engineered systems and components for precision hydraulic and pneumatic applications. We are committed to providing our customers with the right solutions, focusing on their needs, and exceeding their expectations. Our people are the foundation of our success. The key to sustaining our competitive advantage is by investing in the development of our employees, driving innovation, and providing solutions for a better tomorrow.
Interpret electrical and mechanical diagrams and drawings required to assemble industrial control panels that conform to both customer and industry standards

Perform layout for fabrication/modification of metal, plastic, and fiberglass enclosures

Mount electrical components including: drives, servos, PC's, PLC's, circuit breakers, transformers, relays, contractors, terminals, fuse boxes, or other required industrial control devices

Position and align parts in specified relationships to each other in jigs, fixtures, or other holding devices

Assemble and attach hardware, such as caps, clamps, knobs, and switches, to assemblies

Perform crimps, screws, bolts, rivets, solders, cements, press fits, or similar operations to join or secure parts in place using hand tools, power tools, and automation equipment

Perform wiring of electrical components and labeling of all devices and wires

Rely on prior experience, training, engineering, and data charts in order to make wiring decisions related to size, color, and routing

Cut, strip, bend, and form wire cable and conduit used to connect circuits and subassemblies

Solder connections and crimps connectors to wire ends

Perform in production inspection, conduct functional and continuity tests of electrical assemblies, components, wire harness, and plugs (using an ohmmeter, test lights, and other electrical testing instruments) in order to ensure parts and assemblies meet production specifications and standards

Maintain company standards for quality

Exercise safe work habits and maintain a clean and safe working area

Complete additional responsibilities as assigned (such as cable assemblies, shipping and receiving, and light fabrications)
Education:
Minimum of a High School Diploma or GED
Experience:
Ability to read and comprehend procedures written in English

Good written and oral communication skills preferred

Familiarity with personal computers preferred

Valid driver's license required
Physical Requirements:
Ability to use hands to finger, handle, or feel

Ability to frequently sit, stand, walk, stoop, kneel, crouch, and reach within hands and arm's length

Ability to regularly lift and/or move up to 25pounds, occasionally lift and/or move up to 75 pounds

Specific vision requirements include close vision and color vision, employee must pass visual acuity test (Jaeger) on an annual basis
Our comprehensive compensation package and benefit program includes:
Your choice of medical insurance providers and plans, Dental insurance, and Flexible spending accounts

Company matching 401(k) with a great vesting schedule

Company paid Life (family) & STD insurances, Vacation, Holiday & Sick time

100% tax-free tuition reimbursement
Kaman Distribution Group is comprised of three business units: Kaman Automation, Kaman Fluid Power, and Kaman Industrial Technologies. We offer more than four million items including bearings, mechanical power transmission, electrical and automation, material handling, motion control, fluid power and MRO supplies to customers in virtually every industry. Additionally, we provide engineering, design, and support for automation, electrical, linear, hydraulic and pneumatic systems as well as belting and rubber fabrication, customized mechanical services, hose assemblies, repair, fluid analysis, and motor management. Offering products and solutions from more than 220 locations, our people are the foundation of our success. We recognize that our ability to sustain our competitive advantage rests among our talent. #KDG #KFP #KIT #KAI
Job Posting Title: Electrical Technician 2
Job ID: 2021-5970
Street: 3802 N CR 600 W