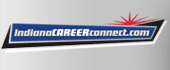 Job Information
Avery Dennison

Electronics and Instrumentation Technician

in

Greenfield

,

Indiana
Company Description
Avery Dennison (NYSE: AVY) is a global materials science company specializing in the design and manufacture of a wide variety of labeling and functional materials. The company's products, which are used in nearly every major industry, include pressure-sensitive materials for labels and graphic applications; tapes and other bonding solutions for industrial, medical, and retail applications; tags, labels and embellishments for apparel; and radio frequency identification (RFID) solutions serving retail apparel and other markets. Headquartered in Glendale, California, the company employs more than 30,000 employees in more than 50 countries. Reported sales in 2020 were $7.0 billion. Learn more at www.averydennison.com.
Job Description
Avery Dennison's Greenfield, IN manufacturing site is currently hiring 2 (two) Electronics and Instrumentation Technicians for multiple shifts. Please note, the shifts/hours are as follows: Day Shift (M-F, 7:30am-3:30pm)or3rd Shift (Sun-Thursday 10pm-6am)
The E/I Technician is responsible for the troubleshooting and repair of all electrical/electronic equipment/systems including; process equipment, utility equipment and control loop setup/calibration. The E/I technician is the primary electrical/electronic technical resource for operations, engineering and the shift maintenance technician. The E/I must recognize the need for and take situational leadership when an issue arises that is beyond the shift maintenance technician level of knowledge, and/or scope of work. The E/I technician will provide hands on technical support for; equipment repair and reliability, operational safety issues and special projects, including updating and/or red-line changes to technical schematics and documentation to reflect changes made to the equipment. This will include, but is not limited to formal technical training, hands on training and the development of special written procedures such as Work Instructions, Standard Operating Procedures (SOP) and Single Page Lessons guides.
Primary Job Duties and Responsibilities:
Essential functions of this position include but are not limited to the following:

Responsible for all facets of maintenance repair, but most specifically those related to controls systems troubleshooting, PLC programming, documentation and software backups.

Responsible to establish control loop calibration routes and ensure that the equipment controls are maintained within the design and set point parameters necessary to function properly.

Responsible for the troubleshooting, diagnosis, and repair of manufacturing equipment with special regard to major and minor electrical/electronic system failures throughout the facility.

Responsible for the transfer of technical knowledge as related to the growth and development of the shift maintenance technicians.

Participate in special projects/functions including; formal and hands on technical training for operations and maintenance personnel, emergency and scheduled maintenance coverage, and the development of special written procedures/programs. The E/I will also support all initiatives and goals established by the plant leadership team.
Qualifications
Minimum requirements:
High School Diploma or equivalent.

In lieu of a degree, must have 8+ years verifiable work experience in the electronics and instrumentation field.

Must have knowledge and understanding of Proportional-Integral-Differential (PID) control loops.

Must have prior knowledge of AC/DC drives.

Must have applicable knowledge of assessment techniques for examining, questioning, evaluating and developing PLC program logic/code.

Must regard safety as a core value; must serve as role model for other employees and encourage adherence to safety practices, policies and procedures.

Must be able to actively contribute in a team based environment, encourage open communication and positive interaction with peers and management to effectively reach a common goal.

Must have a strong service and quality focus, be able to address issues effectively when problems arise, and take initiative to understand root cause then communicate/educate team in a timely manner.

Must demonstrate proficiency in essential tasks of the job and a willingness to learn and share knowledge; must take initiative to cross-train and sustain acquired skills.

Must have demonstrated record of flexibility and dependability in order to support production and customer focus.

Must have a strong detail orientation and be able to follow written and oral instruction.

Must be able and willing to work overtime, including short-notice requests.

Must be able to lift / push / pull up to 50 lbs.
Preferred requirements:
Associate of Science Degree in Electronics, Electrical Engineering, Automated Machine Control Systems, or similar discipline with 4-years verifiable work experience.

Lean manufacturing, Six Sigma, ISO or related experience.

Understanding of applicable computer systems, such as Google Sheets/Docs, Microsoft Office, Lotus Notes and function specific software.

Good analytical and problem solving skills.

Skilled in interfacing effectively with cross-functional groups.

Strong organizational skills and attention to detail.

Skilled in creating process improvements and related documentation.

Skilled in using effective project planning and implementation methods to achieve goals. Proven experience in completing moderately complex technical assignments without immediate supervision.
IND123
Additional Information
All qualified applicants will receive consideration for employment without regard to race, color, religion, sex, national origin, sexual orientation, gender identity, disability, protected veteran status or other protected status. EEOE/M/F/Vet/Disabled. All your information will be kept confidential according to EEO guidelines.
If you require accommodations to view or apply for a job, alternative methods are available to submit an application. Please contact 440 534-6080 or Jacqueline.williams@averydennison.com to discuss reasonable accommodations.
All qualified applicants will receive consideration for employment without regard to race, color, religion, sex, national origin, sexual orientation, gender identity, disability, protected veteran status or other protected status. EEOE/M/F/Vet/Disabled
Avery Dennison