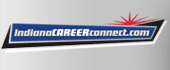 Job Information
Suburban Health Organization

Physician Assistant-Ortho-Henry Community Health: 2581

in

Greenfield

,

Indiana
Physician Assistant-Ortho-Henry Community Health: 2581
Print
2581
Henry Community Health
Greenfield, Indiana
Lauren Carrell
Laurenc@suburbanhealth.com
Physician Assistant, Orthopedics
Physician Assistant
weekend 1:6, one week night/week
Very competitive salary and benefits package
Quick Links
Greenfield Community

Greenfield School Corporation

Greenfield Parks & Recreation

Henry Community Health

Discover Henry County

Ball State University

Indiana Basketball Hall of Fame

Visit Indy

Indianapolis named top 10 best places to practice medicine!
Overview
Henry Community Health is adding a Physician Assistant to their Orthopedic practice in Greenfield, Indiana! This practice has a partnership with Hancock Regional Hospital. While most of the candidate¿s time will be spent in Greenfield, candidate will also work in New Castle. Candidate will be employed by Henry Community Health.
This is a new position due to growth.
Experience with arthroplasty and arthroscopy is a plus, but not a requirement. A background in musculoskeletal evaluation is also a plus!
Physician Assistant will need to be comfortable running their own clinic and seeing new patients. Candidate will be expected to run walk in hours during the week at Hancock with existing PA in practice.
Candidate is expected to work Monday through Friday with a weekend call of 1:6 at both Henry and Hancock. They will take call (with physician) one-week day per week at Hancock only.
Rounding on inpatients will be split between existing PA and newly hired candidate. Â Â
Candidate will be required to work Monday-Friday.
Hospital Description
Henry Community Health is an integrated health system located in New Castle primarily serving Henry, western Wayne and northern Rush Counties with some services now available in Muncie. The system is rapidly transitioning from the traditional inpatient model to expanding primary care, care coordination including membership in a Medicare Accountable Care Organization, population health and integrating mental health care into their primary care physician practices.
Henry Community Health Medical Group includes physicians in 17 specialties including anesthesiology, allergy/immunology, cardiology, family medicine, infectious disease, internal medicine, integrative medicine, obstetrics/gynecology, orthopedics, physiatry, pain management, general surgery, hospice, pediatrics, pediatric hospitalist, wound care s and radiology. Specialty services offered locally by other physicians include urology, podiatry, nephrology, ENT, pulmonology, adult hospitalists, dermatology, emergency care, oncology, radiation oncology and ophthalmology.
A partnership with nationally recognized St.Vincent Heart Center provides local cardiology care with access to leading heart specialists and the Emergency Department is an accredited Chest Pain Center. The Emergency Department also participates in St.Vincent's Telestroke Program allowing quicker diagnosis and potential treatment for stroke patients.
The Wound Center offers advanced wound care treatments and hyperbaric oxygen therapy. Other services include anticoagulation clinic, home health, hospice, retail pharmacies, sleep center, rehabilitation services including aquatic therapy, sports medicine, New Castle Walk-In Care, HealthRidge wellness and fitness center and three employer-based health clinics.
Community Description
Greenfield is the county seat of Hancock County and home to 14,000 Hoosiers. With unemployment rates among the lowest in the nation, Greenfield boasts thousands of manufacturing, service, and professional jobs. Greenfield is also home of rich cultural and recreational resources from its schools and library to its parks and historic downtown. Greenfield is close to big city amenities (just 15 minutes east of Indianapolis) but maintains its own small town identity and sense of close knit community.
ShareThis