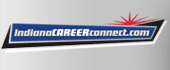 Job Information
Masco Corporation

Product Engineer

in

Greensburg

,

Indiana
Job Description
Purpose:
The Product Engineer is key in the new product development process that will lead the focus on in-house manufacturability, approve all manufactured PPAP components through the use of the PPAP system, lead the project implementation in plants and provide post-launch product support. The position holder takes the technical lead for specific projects and is responsible for all aspects of manufacturing deployment and implementation within a facility. This engineer collaborates with areas such as Program Management, Marketing, Supply Chain, Quality Assurance, Manufacturing, Continuous Improvement and external suppliers to identify and achieve project goals and has good problem solving skills.
Responsibilities:
This position would be leading multiple projects as well as taking care of various manufacturing issues that require their attention. This person would work closely with a Tooling and Process Engineer to develop new manufacturing processes and products as well as improvements that already exist. This position is measured on NPD introduction dates, PPAP target dates, & NPD metric support.
Support all manufacturing processes for potential product and/or process changes to facilitate production requirements and LEAN manufacturing techniques

Process change and deviation requests

Lead and coordinate New Product Development projects by suggesting changes in product and processes to improve processing, safety, quality and reduce cost for internally processed parts and assemblies

Disposition of new and transferred processes, components and assemblies through pilot runs, first article or PPAP approval, material review board and deviations

Understand that material and financial loss may result from poorly conceived or executed designs or recommendations and that timelines are of utmost importance
Education and Experience:
BS in Mechanical Engineering / Technical Engineering field from an accredited four year college or university.

3+ years of product design experience; or equivalent combination of education and experience.

Experience with manufacturing processes relating to Plating, Coating, and Texturing of faucet components.

Will also have proven knowledge and hands-on experiences of the following: Quality management systems, statistical techniques for showing process control, standards and codes that affect the design and acceptability of our products, regulatory and listing procedures, various rapid prototyping methods, test methods and design of experiments, Computer-Aided Design (CAD) software systems, and Geometric Dimensioning and Tolerancing (GD&T) practices.

Project management experience within an NPD stage gate structure is helpful and must be able to communicate clearly with confidence at all levels of the organization.
This position requires less than 10% travel.
Company
Delta Faucet Company
Shift
Shift 1 (United States of America)
Full or Part Time
Full time
Masco Corporation (the "Company") is an equal opportunity employer and we want to have the best available persons in every job. The Company makes employment decisions only based on merit. It is the Company's policy to prohibit discrimination in any employment opportunity (including but not limited to recruitment, employment, promotion, salary increases, benefits, termination and all other terms and conditions of employment) based on race, color, sex, sexual orientation, gender, gender identity, gender expression, genetic information, pregnancy, religious creed, national origin, ancestry, age, physical/mental disability, medical condition, marital/domestic partner status, military and veteran status, height, weight or any other such characteristic protected by federal, state or local law. The Company is committed to complying with all applicable laws providing equal employment opportunities. This commitment applies to all persons involved in the operations of the Company regardless of where the employee is located and prohibits unlawful discrimination by any employee of the Company.
Masco Corporation is an E-Verify employer. E-Verify is an Internet based system operated by the Department of Homeland Security (DHS) in partnership with the Social Security Administration (SSA) that allows participating employers to electronically verify the employment eligibility of their newly hired employees in the United States. Please click on the following links for more information.
E-Verify Participation Poster: English & Spanish at https://e-verify.uscis.gov/web/media/resourcesContents/E-VerifyParticipationPoster_ES.pdf
E-verify Right to Work Poster: English at https://www.uscis.gov/sites/default/files/USCIS/Verification/E-Verify/E-VerifyNativeDocuments/RighttoWorkPosterEnglish.pdf , Spanish at https://www.uscis.gov/sites/default/files/USCIS/Verification/E-Verify/E-VerifyNativeDocuments/RighttoWorkPosterSpanish.pdf
#LI-DNI
Masco Corporation is a global leader in the design, manufacture and distribution of branded home improvement and building products. Our products enhance the way consumers all over the world experience and enjoy their living spaces. Our portfolio of industry-leading brands includes Behr® paint; Delta® and Hansgrohe® faucets, bath and shower fixtures; Kichler® decorative and outdoor lighting and HotSpring® spas, to name a few.
At Masco, we believe in better living possibilities—for our homes, our environment and our community. Across our businesses and geographies, we seek out these possibilities to grow ourselves, enhance our consumers' lives, create returns for our shareholders and improve the world around us. We believe a strong, supportive presence in the communities where we live, work and do business is vital. We partner with organizations that are as driven as we are to support the growth of our communities, encourage and enable equity and provide safe, affordable housing for all families.
Masco Corporation