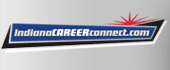 Job Information
Franciscan Health

HIM Technician

in

Greenwood

,

Indiana
HIM Technician
Health Information Management | Franciscan Alliance
421 North Emerson Avenue
Greenwood, IN 46143
Full-Time
High School Diploma/ GED Required
Days
WHAT WE NEED
Detail-oriented team players
WHO WE ARE LOOKING FOR
A patient's medical records help ensure proper treatment and insurance coverage. It's no wonder there are stringent policies and procedures in place regarding their management and processing. Managing these records requires someone with exceptional follow-through skills and accuracy.
Are you detail-oriented? Can you follow directions and use your own logic to determine additional needs? Are you good at working with patients and doctors – even during a high-stress, fast-paced day? Do you take pride in a job well done? We'd love to learn more about you.
WHAT YOU WILL DO
Ensure optimal document image results by making minor maintenance and system setting adjustments to the scanning equipment as required.

Determine document types within the document imaging application to ensure the accuracy of the medical record.

Identify and recommend opportunities for workflow improvement, procedures, and policies for prepping, scanning and indexing techniques.

Serve as subject matter expert in scanning and indexing processes to assist clinical staff in locating scanned documents within electronic health record.

Answer calls, serves walk-in Release of Information requests.

Demonstrate technical expertise of the electronic health record, document imaging application and scanning equipment.

Monitor document imaging system effectiveness through day-to-day workflow operations.

Perform technical troubleshooting and report system and/or equipment issues through the helpdesk system.

Understand organization electronic records, appropriate documentation, and information update processes.
WHAT IT TAKES TO SUCCEED
Basic knowledge of computer office equipment.

Prior experience in a Customer Service role.

Epic EMR/Document Imaging experience.

Knowledge of types of health information and the rules and regulations surrounding their use.

Basic knowledge of release of information.

Chart Prepping for Scanning.

Critically evaluate and analyze information in written materials.

Modify behavior based on feedback or self-analysis of past mistakes.

Adapt and respond quickly to changing priorities.

Customer service skills.

Accept personal accountability for deliverables and actions.

Effectively communicate verbally and in writing as appropriate for the needs of the audience.
WHAT WE'RE LOOKING FOR
1-3 Years Experience inBasic Computer Office Equipment and Customer Service Role. Preferred experience in a Healthcare Setting and Epic EMR/Document Imaging
License(s):
Certification(s):
EQUAL OPPORTUNITY EMPLOYER
It is the policy of Franciscan Alliance to provide equal employment to its employees and qualified applicants for employment as otherwise required by an applicable local, state or Federal law.
Franciscan Alliance reserves a Right of Conscience objection in the event local, state or Federal ordinances that violate its values and the free exercise of its religious rights.
Franciscan Alliance is committed to equal employment opportunity.
Greenwood, IN, US, 46143
Full-Time
Never or Rarely
employmentType: Full-Time
Days
Greenwood
IN
46143
421 North Emerson Avenue