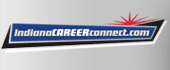 Job Information
Kemin Industries

Senior Executive - Production - Gummidipoondi

in

Gummidipundi

,

Indiana
Overview
LOCATION:Gummidpoondi
OBJECTIVES:
To increase the safety and productivity of our manufacturing assets, optimize costs of the plant through process and technology improvements.
Responsibilities
Planning and organizing production schedule in co-ordination with planner as per the sales requirement.

Analyze critical parameters, equipment and system needed for scale-up and manufacturing activities.

Analyze and record critical process & quality parameters.

Conduct detailed analysis and reporting of fermentation data for every production lot.

To optimize the product yield and reduce cost per Kg.

Develop, review, update and implement process & safety related Standard Operating Procedures (SOPs) and guidelines as needed.

Assist in training of plant personnel and develop them to understand the fermentation process well.

Analyze batch records and quality results and monitor consistency of operations by using appropriate database and statistical tools; propose and implement corrective actions.

Lead trouble shooting in the plant for process and quality issues as a resource for manufacturing.

Assist in defining new process equipment or equipment modifications

Maintaining all production records as per the ISO and HACCP and ERP requirements.
Qualifications
Bachelor's degree in food science, biotechnology, industrial microbiology, or Biochemical/Chemical engineering.

6-9 years experience in fermentation process or process engineering preferably in enzyme manufacturing environment or distillery industry.
LocationIN-Gummidipundi
Posted Date2 months ago(10/9/2020 5:38 AM)
Job ID2020-6482
Positions1
CategoryOperations
Position TypeRegular Full-Time