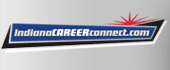 Job Information
Unilever

Focus Improvement Engineer

in

Hammond

,

Indiana
Background & Purpose of the Job
The Focus Improvement Engineer shall manage the process parameters of the manufacturing system, making sure that there are not deviation and so ensuring the stability of the process in Compound or Filling and Packing.
The Focus Improvement Engineer is the contact with R&D, Quality, Equipment suppliers and also with Safety and Environment departments to define the ideal working conditions of the process in a way that the product will be produced under the expected specifications with a stable process which will be safe for the people and the environment.
After defining all needed parameters, the Focus Improvement Engineer will build the operating procedures and organize the workplaces to make sure that the production team can meet the expected performance maintaining the expected quality standard.
The Focus Improvement Engineer will own and execute the improvement agenda in our Dove Bar Soap factory in Hammond, IN, a proximity of Chicago. The projects will mainly be in Packaging Unit, but they will be based on a wide range of safety, quality, infrastructure, savings, and equipment improvements. They will drive the site masterplan for dove soap processing aligned with the business targets of Delivery, Productivity, Cost, Safety and Quality. This role reports to WCM Manager at the Dove Bar Soap Site.
Who You Are & What You'll Do
Define and maintain the optimum process parameters to ensure the maximum efficiency of equipment and production in accordance with the quality standards set by the company and the technical conditions.
Develop and maintain instructions and standard operating procedures for production operators.
Analyze the causes of process failure, loss of packaging materials, raw materials and finished products as well as poor quality products or incidents in quality. Takes part in the development of measures to prevent and eliminate them in the production process, as well as in consideration of incoming complaints for products with the department Quality assurance.
Introduce proposals for the introduction of advanced technological processes, types of equipment and technological equipment, automation equipment, optimal production modes for products.
Participate in developing of process sheets and changeover matrixes. Make proposals on the organization of workplaces in order to reduce labor costs and improve sanitation and hygiene.
Propose production technology improvement. Participate in projects to upgrade existing equipment, as well as purchase new ones. Participate in conducting trial and industrial tests of new types of packaging materials, raw materials and finished products.
Participate / lead improvement projects, study WCM tools and apply them in practice in improvement projects. Participate in the HACCP program, develops measures to reduce risks and guarantee consumer safety in the unit.
Monitor the standards of the state of production and auxiliary equipment. Identify the causes of equipment malfunctions or defects.
Participate in the training of production operators. Immediately inform the immediate supervisor of any detected deviations from the normal operation of the equipment and malfunctions.
Develop and maintain a reporting system and working documentation regarding the production process functionality. Develop and support production team to create and update WCM activity boards.
Advise and support, in cooperation with WCM coordinator, production staff on the application of WCM techniques. Participate in conducting internal meetings aimed at developing measures to prevent and eliminate non-conformities and reduce losses.
What You'll Need to Succeed
BS in Chemical or Mechanical Engineering or other engineering degree.
2+ Years of Engineering in FMCG, related Industry or post-graduates engineers
Project Management, maintenance, or continuous improvement experience.
Excellent verbal and written communication skills; along with the ability to negotiate.
Desired
Strong technical knowledge across soap making and packing technology. Strong engineering leadership credentials with a proven ability to eliminate loss and waste on significant projects (normally above 100 kEUR).
Experience in Continuous Improvement methods and tools
Experience in statistics and process control tools.
What We Can Offer You
Culture for Growth | Top Notch Employee Health & Well Being Benefits | Every Voice Matters | Global Reach | Life at Unilever | Careers with Purpose | World Class Career Development Programs | Check Out Our Space | Focus On Sustainability
---
Unilever is an organization committed to diversity and inclusion to drive our business results and create a better future every day for our diverse employees, global consumers, partners, and communities. We believe a diverse workforce allows us to match our growth ambitions and drive inclusion across the business. All qualified applicants will receive consideration for employment without regard to race, color, religion, sex, sexual orientation, gender identity, age, national origin, or protected veteran status and will not be discriminated against on the basis of disability. For more information, please see Equal Employment Opportunity PostersEqual Opportunity/Affirmative Action Employer Minorities/Females/Protected Veterans/Persons with DisabilitiesEmployment is subject to verification of pre-screening tests, which may include drug screening, background check, credit check and DMV check.
If you are an individual with a disability in need of assistance at any time during our recruitment process, please contact us at NA.Accommodations@unilever.com. Please note: This email is reserved for individuals with disabilities in need of assistance and is not a means of inquiry about positions or application statuses.
Unilever