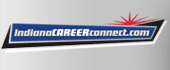 Job Information
Impact Networking

Virtual CIO

in

Hammond

,

Indiana
The Virtual CIO acts as the MIT client liaison for a specific territory of MIT clients. Own the post-sales side of the MIT client lifecycle including but not limited to: Client onboarding, project management, client maintenance-plan development, client policy and procedure development, client training and education, etc. The VCIO role will also have a minor role in pre-sales working with the MIT Business Development Specialist(s) to ensure the proposed MIT solution fits with the Impact MIT services properly. Plan, prepare and lead client Quarterly Business Reviews to ensure quality service and to align IT with the client's business objectives. Provide monthly technical reporting to client and actively work as the CIO for the client. This could be in the form of researching technologies or software that will help solve client business problems that cannot be solved by any current Impact solution.
The VCIO must stay current with all Impact service offerings and must maintain an expert level knowledge of all Impact MIT offerings. The role of the VCIO is challenging and rewarding and requires a strong and vast technical skill set along with business acumen and interpersonal skills. The focus of any job at Impact is always excellent customer service. We strive to make sure our clients are happy and that their networks are secure and running optimally.
Pre-Sales
Review final MIT Pre-Sales proposal documents BEFORE any proposal is made to clients. This is critical to ensure the VCIO is not handed a situation that doesn't fit with the Impact MIT offerings. This should be fairly inobtrusive as MIT sales rep and FNE's will be working within the Impact MIT product offerings.
Post Sales
Conduct client end-user onboarding meetings with MIT Sales Rep to explain the Complete Care program and show clients how to interact with our Help Desk. Walk clients through the Complete Care end user guide and ensure the client understands the process while emphasizing our commitment to Customer Service.

Plan, communicate and set expectations for all remediation projects. Is the client liaison for all communications about the entire MIT program including all projects and ensure the FNE team is meeting the set expectations for time, customer service and quality.

Work with the FNE(s), MIT Help Desk, other Impact departments and the sales team to plan, prepare for and conduct Quarterly Business Review (QBR) meetings with clients.

Keep all client management documentation up to date and continuously review for accuracy.

Prepare and provide monthly ticket entry reports on all tickets entered by Help Desk, FNE and VCIO roles per client.

Lead technical discussions with clients as it relates to their business.

Continuously work to provide the client with the right technology to accomplish business goals and objectives utilizing Impact MIT or other Impact services.
Technical
Manage the client relationship from the MIT perspective. Set goals and expectations for all aspects of MIT with the client.

Work with the FNE to create and review the technical project plans for remediation projects.

Review pre-configured RMM reports and uses the RMM reporting features to provide client facing IT informational reports with insight that provides value to the client.

Review reports for trends, commonalities, best practices, etc. and explain the findings in layman terms to client contacts.

Demonstrate expert level knowledge of all Impact MIT service offerings.

Provide licensing guidelines, partner offerings, etc.

Work with the FNE's, Level 1 and Level 2 Help Desk teams to plan and implement the client management and maintenance plans that include Windows and 3rd party software patching, Line of Business application updates, A/V profiles and scan schedules, Workstation clean up, Active Directory management and all network documentation (Manage the process and ensure this work happens).

Review, validate and edit all client documentation in the IT Glue DB for each assigned client.
General
Participate in ongoing training and attainment of certifications.

Develop and maintain relationships with customers that further develop our company's positive reputation through exceptional customer service.

Maintain relationships with vendor contacts that are beneficial to the company.

Work with FNE's and MIT District Manager to outline the long-term technology goals of each assigned client.

Work with the MIT team to help define, streamline, improve and advance the VCIO role along with other MIT team initiatives.
Professional Development
Develop personal skills to efficiently and effectively work individually and as a member of the MIT team.

Participate in company-sponsored job-related activities and training to further develop your technical and interpersonal skills.

Stay abreast of current IT trends, standards, solutions and services.

Continuously works to learn about new technologies in general IT. Works to develop industry specific IT knowledge for the types of clients in their portfolio.

Education

Bachelor's degree in Computer Science, Information Technology, Business Technology, related field of study, or equivalent work experience

Computer Skills

Server Administration

Experience with Windows 2003-2016 Server

Active Directory design, management and maintenance

Microsoft Exchange, SQL, and SharePoint knowledge (base level)

DNS, DHCP, and other server-side networking technologies

VMWare, Hyper-V and other virtualization technologies

Storage solutions: SAN, NAS, Shared storage, ISCSI, Fiber Channel

Firewalls, switches and other networking technologies

Cisco Meraki, SonicWALL or other Business grade vendor solutions

Disaster Recovery solutions and backup technologies

Office365, Azure and other "cloud" solutions

Mobile operating systems (IOS, Android, Windows)

Internal Systems:

Ability to learn and maintain operating knowledge of RMM, PSA, ticketing, CRM, ERP and other internal systems as needed to perform job functions.

Certificates, Licenses, Registrations

Valid driver's license and proof of insurance

Certifications - MCSE, MCSA, A+, Net+, VMWare, Cisco, Datto (other BDR), SonicWall, HP, Dell, etc…

Other Skills & Abilities

Able to work independently or as part of a team

Must be prepared to travel as required

Experience

Minimum 5 years' experience as a Field Engineer, IT Consultant or Internal Sys Admin/Network Admin + other MIT management experience

Valued Qualifications (not required)

7 or more years' relevant work experience in IT

Experience as part of a Microsoft Partner organization

Experience working for a managed services organization
External Company Name: Impact Networking LLC
External Company URL: http://impactnetworking.com
Street: 2929 Carlson Dr.