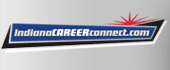 Job Information
Fortna

Automation QA Lead

in

Hanoi

,

Indiana
Job Descriptions:
We are looking for an Automation Test Lead to establish metrics, manages automation resources, and developing automation coverage as well as mentor team members.
As an Automation Test Lead, you will participate in the test automation tool selection process, develop and execute automated test suites, integrate test suites into the test management system and CI-CD system, perform other testing-related duties as required. You will also use your leadership experience to grow and support the QC team, to shape our testing process and tools to ensure we are delivering high-quality, well-tested software, on time. You will also support our other teams (infrastructure, product & project development teams) in providing new and innovative ways to verify the quality of their products.
JOB DESCRIPTION
Participate in the test automation tool selection process.

Provide the managers and stakeholders with accurate and precise estimates for assigned task duration, along with confidence levels and foreseeable dependencies.

Assist in preparing test plans, and schedules.

Review requirements, specifications, user documentation, help files, and other project documentation to assure quality of the products and tests to be developed, i.e., perform manual static testing.

Select and develop appropriate test automation tools, applying the latest techniques in test automation, e.g., behaviour-driven testing, keyword-driven testing, data-driven testing.

Use risk-driven techniques to develop, maintain, and execute automated test suites for various Software Cafeteria products, i.e., perform automated dynamic testing.

Work with the Development team to capture and reuse automated Unit Test Cases, Test Stubs and Drivers, and other Development test objects.

Participate in the Change Control Board to identify the quality implications of known bugs and the impact of proposed changes to product definition on the testing process.

Integrate automation with company's infrastructure to create and maintain an automated nightly build verification ("smoke") test.

Ensure proper version control and configuration management of all test objects developed and test environments used.

Research and document bug reports following agreed-upon processes immediately upon discovery of a quality problem.

Update test execution status following agreed-upon processes as part of regularly scheduled test status updates.

Trace test cases and results back to specific quality risks.

Assist the Test Manager in the creation of test project status reports and metrics (e.g., Test Dashboard).

Implement performance testing to benchmark the system capacity before releasing or production launching.

Participate in tester interviews, including administering "audition interviews" for Test Automation Engineer, and Test Technician candidates.

Provide technical guidance to junior-level test engineers and/or test technicians assigned to assist the automation tester.

Provide the managers with performance assessments for assigned junior personnel.
Required Experience:
REQUIRED QUALIFICATIONS:
Having strong knowledge & experience of test automation or performance test framework and tools.

Expertise in various types of software testing: functional and non-functional testing – regression testing, performance testing, etc.

Having extensive understanding in testing process (Agile and Waterfall), tools, and approaches.

Having experience in working with project & task management, and test management software, such as JIRA or similar systems.

Experience in cross device/cross OS version testing

Demonstrated ability to work collaboratively with teams and clients.

Excellent verbal and written communication skills, problem solving skills, and interpersonal skills.

Experience in working with multiple sites team in different time zone is a plus.
DESIRED QUALIFICATION
Familiar with relevant policies, procedures, and technical parameters specific to the job.

Have basic functional and technical know-how to succeed in job. Learns new functional and technical skills readily.

Certification in Testing (e.x: ISTQB…) is desirable.

Experience creating automation frameworks from scratch - including tool selection is preferred.

Experience applying test automation as part of CI/CD
Keyword: Software QA Engineer
From: Fortna