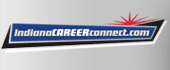 Job Information
Daifuku Web Holding Company

WYN - ISO Quality Coordinator

in

Hobart

,

Indiana
Overview
The ISO Quality Systems Coordinator is responsible to implement, coordinate, audit, and maintain the QMS (Quality Management System) across the organization in support of the higher level standards set forth by the Quality Assurance Manager in the quality manual and ISO9001 certification standards.
Responsibilities
Achieve and and maintain ISO 9001 certification
Translate and create sub-process, flowcharts, and procedures in support of the higher level standards set forth the Quality Assurance Manager via the Quality Manual and ISO Standards.
Achieve and maintain certification to the ISO 9001 standards and other requirements, legal, regulatory, industry, or customer specific.
Work with the organization to understand the needs of all parties with regards to the ISO certification and
Documentation Control Systems
Establish and maintain document control systems and processes for the organization
Be the central person to Review, approve, control, and release all documents and procedures for the organization
Colloborate with IT to insure backup, network, and record rention systems are maintained
Coordinate with the various functions on record retention practices aimed at electronic storage
Lead Auditor Representative
Serve as lead auditor for the organization in compliance with ISO standards
Establish and maintain a cross functional audit team selected from the various departments
Schedule and coordinate the ongoing audits to insure the compliance to procedures.
Adminster, publish findings, and track completion of corrective actions and improvements based on the audit results
Training and Communications Coordinator
Schedule and coordinate required training for the organization on ISO related activities
Develop and perform ongoing general training and communiof shop
Develop and distribute communication about the ISO and QMS initiatives
Provide banners, newsletters, events, postings, or other to promote ISO/QMS efforts
Reporting
Coordinate the required Management Review Meetings. Prepare for, collect data, take meeting minutes, and distribute summary report and action items.
Report on the status of ISO implementation and maintence activities to leadership
Create and maintain management reports for the auditing program
Collect data and maintain KPI's (Key Performance Indicators to measure the effectiveness of the quality management system
Travel: This position may require some traveling, for training and seminars.
Qualifications
Bachelors Degree or equivalent experience within an ISO certified company
Auditing Experience (Lead auditor certificate preferred)
ISO 9001 or similar quality management systems (ISO:9001:2015 preferred)
Expert with excel, word, and powerpoint.
Requires someone who is not shy and self-directed to meet with higher level members of the organization
Ability to develop and present training and communications to small, medium, and large audiences
Able to write procedures, work instructions, and other formal documentation in a professional manner
Able to create high level presentations with charts, graphs, and other embedded media
# of Openings: 1
Shift: 1st Shift
Company Division: WYN