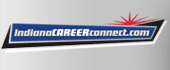 Job Information
Hill-Rom

Senior Product Security Engineer (Remote)

in

Home Office/Virtual

,

Indiana
Description
Are you a security focused software engineer who loves building secure medical products? Do you enjoy working on secure design, testing, and updating products to incorporate security features? As a key member of the Product Information Security Team, you will work closely with the Global Surgical Business Unit to build unique and differentiated security features into the design and ensure that the medical products are monitored for potential vulnerabilities, and penetration tested.
Key responsibilities:
Work collaboratively with the software team in the business unit to incorporate secure design

Update product development process documents to add secure development life cycle activities such as built in security, pen testing, static code analysis and vulnerability management into products

Establish software decomposition structure for products and use those to monitor vulnerabilities

Work collaboratively with the software teams to develop security white papers detailing the security features in products

Establish vulnerability scanning as a regular part of the product development process

Work with development team to pen test products simulating an attack on the system to find exploitable weaknesses

Establish security risk assessments for medical devices

Investigate vulnerabilities reported by internal and external team members to determine risk and exploitation levels

Open to remote or virtual
Qualifications
EDUCATION, EXPERIENCE, QUALIFICATIONS AND SKILLS:
3 years of secure software development lifecycle experience

Programming experience in C and C

Experience in application, IoT or device security

Experience with vulnerability scanning using tools such as Nessus

Experience with vulnerability monitoring on software

Expertise in designing secure networks, systems, and application architectures

Strong ability to collaborate and work with other members of the software/Information Security team

Secure coding practices

Deep experience with performing threat modelling and architecture reviews

Bachelor's degree in Computer Science or a related field desired

Certification in security such as CAP, CCSP or equivalent

A keen attention to detail, critical thinking and analytical abilities

Proven interpersonal and communication (verbal, written, presentation) skills

Strong influencer with ability to build deep relationships and getting this done without authority.

A proactive, 'can-do' approach to learning and problem-solving

Experience in FDA, Medical Device or other regulated environment desired.
Job: Research & Development
Primary Location: United States-North Carolina-Cary
Other Locations: United States-New York - Home Office/Virtual, United States-Michigan - Home Office/Virtual, United States-New Jersey - Home Office/Virtual, United States-North Dakota - Home Office/Virtual, United States-Missouri - Home Office/Virtual, United States-Virginia - Home Office/Virtual, United States-Washington - Home Office/Virtual, United States-Alaska - Home Office/Virtual, United States-Connecticut - Home office/Virtual, United States-Montana - Home Office/Virtual, United States-Ohio - Home Office/Virtual, United States-Delaware - Home Office/Virtual, United States-Nebraska - Home Office/Virtual, United States-Oklahoma - Home Office/Virtual, United States-South Carolina - Home Office/Virtual, United States-Texas - Home Office/Virtual, United States-Hawaii - Home Office/Virtual, United States-Utah - Home Office/Virtual, United States-Kansas - Home Office/Virtual, United States-Florida - Home Office/Virtual, United States-Idaho - Home Office/Virtual, United States-Georgia - Home Office/Virtual, United States-South Dakota - Home Office/Virtual, United States-Illinois - Home Office/Virtual, United States-West Virginia - Home Office/Virtual, United States-Vermont - Home Office/Virtual, United States-Indiana - Home Office/Virtual, United States-Wisconsin - Home Office/Virtual, United States-Tennessee - Home Office/Virtual, United States-Alabama - Home Office/Virtual, United States-Mississippi - Home Office/Virtual, United States-Wyoming - Home Office/Virtual, United States-North Carolina - Home Office/Virtual, United States-Arizona - Home Office/Virtual, United States-Nevada - Home Office/Virtual, United States-Arkansas - Home Office/Virtual, United States-Colorado - Home Office/Virtual, United States-Iowa - Home Office/Virtual, United States-California - Home Office/Virtual, United States-Maine - Home Office/Virtual, United States, United States-Kentucky - Home Office/Virtual, United States-Pennsylvania - Home Office/Virtual, United States-Louisiana - Home Office/Virtual, United States-D.C-Washington - Home Office/Virtual, United States-Oregon - Home Office/Virtual, United States-Rhode Island - Home Office/Virtual, United States-Minnesota - Home Office/Virtual, United States-Maryland - Home Office/Virtual, United States-New Mexico - Home Office/Virtual, United States-Massachusetts - Home Office/Virtual, United States-New Hampshire - Home Office/Virtual
Schedule Full-time
Travel No
Posting Entity Hillrom
Req ID: 20124410