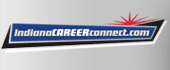 Job Information
Carlson Waginlit Travel

Product Manager/Client Implementation Manager- Gurgaon, IN

in

HR

,

Indiana
CWT is one of the world's leading digital travel management companies and as a Business-to-Business-for-Employees (B2B4E) travel management platform, companies and governments rely on us to keep their people connected – anywhere, anytime, anyhow – and across six continents, we provide their employees with innovative technology and an efficient, safe and secure travel experience.
The Product Manager/Client Implementation Manager's Role will involve
Setting product strategy, roadmaps and plans to deliver product growth as part of the overall data product strategy
Lead Go-To-Market strategy as required to deliver product objectives
Playing a key role in client-side implementation and product development of data integration and visualisation product
Working closely with clients and 3rd party data providers to understand how data is captured and flows through source systems and how that data should be reported in front end reporting tools or exported data feeds
Defining and communicating data and reporting requirements both internally to the development team and to clients.
Solving problems from both a business and technical perspective, and then defining the right data or visualisation to be used, provide analysis and interpretation to lead to the right recommendations that will guide product development decisions.
Producing regularly updated product specification documentation and tailored training for clients and BI Consultants
Working with cross-functional teams including data scientists, product managers, travel experts, reporting engineers and data engineers as a partner, making recommendations when needed.
Act as the day-to-day point of contact for development teams on the roadmap, inclusive of taking key deliverables and building out user stories, working with the team to produce technical requirements and acceptance criteria
Providing consultative support to internal clients and/or teams working with clients. Advising internal clients on how their business problems can be solved with data.
Ensuring data management complies with all local, regional and national legal and regulatory frameworks, paying particular attention to CWT's status as a data controller.
Manage user acceptance testing process to ensure that product features and functionalities meet customer and market needs
Work closely with global marketing and client facing teams on the deployment of new features/releases and all the go-to-market activities including marketing collateral, communications, training and support
To be effective in the role, the best candidates are likely to have had successful roles in data/analytics consultancies or datadriven product or insight teams within the commercial sector.
General Competency:
Strong ability to multi-task in a fast-paced and multi-national / multi-cultural work environment
Proven ability to interface between the business & IT – understanding the business requirements and how to translate them into technical specifications
Strong presentation skills – ability to articulate technical information to non-technical business people
Self-motivated with excellent time management skills and some flexibility when working in a global environment across all time zones
Must be a very strong team player with a collaborative work style
Strong interpersonal and verbal communication skills
Analytical and deductive skills to determine the context in which data is collected and the impact of using it in another context.
Clear and concise written communication skills
Excellent consultative and communication skills. Able to understand and analyse new business domains
Technical:Candidate will need technical competence to perform basic analytics.
SQL: The ability to write basic SQL queries to analyse our databases, and work effectively and independently with big data technologies (Hive or Impala or sufficient skill to easily train)
A proven and demonstrable ability to pick up new technologies.
Desirable Skills / Experience
Data Science or Advanced Business Analytics experience
Prior experience in Corporate travel and an appreciation of the complexity of travel data
An abundance of common sense, drive and flexibility to deliver and prioritise in a high-change environment
#LI-SW1
Job: *Information Technology
Organization: *Tech_Enterprise IT
Title: Product Manager/Client Implementation Manager- Gurgaon, IN
Location: IN-HR-Gurgaon
Requisition ID: 2100004A