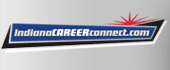 Job Information
Kelly Services

Laboratory Technician

in

Huntington

,

Indiana
Kelly Services is currently seeking a Laboratory Technician in Huntington, IN to work a contract assignment 12 month duration for one of our top clients. Kelly is a full service workforce solutions provider to 98% of the Fortune 100™ companies. We provide employment to more than 700,000 people annually and we deal with some of the largest and best companies both nationally and locally.
Pay Rate: $15/hr
Primary Responsibilities includes:
The main function of a chemical technician is to conduct chemical and physical laboratory tests to assist scientists in making qualitative and quantitative analyses of solids, liquids, and gaseous materials. A typical chemical technician is a process control technician who works in a manufacturing setting. . The process control technician focuses on quality assurance and production processes.
Job Responsibilities: Monitor product quality to ensure compliance to standards and specifications. Set up and conduct chemical experiments, tests, and analyses using techniques such as chromatography, spectroscopy, physical and chemical separation techniques, and microscopy. - Testing to be performed is wet chemistry, like titrations, pH, viscosity, specific gravity, HPLC, etc. Conduct chemical and physical laboratory tests to assist scientists in making qualitative and quantitative analyses of solids, liquids, and gaseous materials. Compile and interpret results of tests and analyses. Provide technical support and assistance to chemists and engineers. Prepare chemical solutions for products and processes following standardized formulas, or create experimental formulas. Maintain, clean, and sterilize laboratory instruments and equipment. Write technical reports or prepare graphs and charts to document experimental results. Order and inventory materials to maintain supplies.
Skills: Need to be able to multi-task and have strong quality mind-set with attention to detail. Creativity, verbal and written communication skills, analytical and problem solving ability. Team player and detail oriented. Basic knowledge of the chemical composition, structure and properties of substances and of the chemical processes and transformations that they undergo. Basic knowledge of the aspects of chemicals manufacturing and how the process affects the environment, and safety of workers and consumers.
Education/Experience: Bachelor s Degree in Chemistry, BioChemistry, or MicroBiology required 0-2 years experience required.
Environment: The candidate will have routine testing that needs to be complete through-out the day water testing, and FDA-mandated testing , as well as other tasks to complete. Most of the work is independent, with the candidate managing their own time.
Shift/Training: Candidate will work 7:00am to 3:30pm, M-F. They are some days they will need to start at 5am - notice will be provided in advance. However, training when they initially start will be on 2nd shift 3pm-1:30am 4 days/week . The first day is a safety training, followed by two days of lab-specific online training. Then the candidate will shadow and be supervised by a Sr. Lab Tech before working on their own.
APPLY NOW!
For immediate consideration, please send your resume in a WORD document to gaut985@kellyservices.com
Why Kelly ® ?
As a worker today, it's up to you to take charge of your career and look for opportunities to learn, grow, and achieve your potential. Helping you find what's next is what we're all about. We know what's going on in the evolving world of work—just ask the nearly 500,000 people we employ each year. Connecting with us means getting the support, guidance, and opportunities needed to take your career where you may have never imagined.
About Kelly ®
At Kelly , we're always thinking about what's next and advising job seekers on new ways of working to reach their full potential. In fact, we're a leading advocate for temporary/nontraditional workstyles, because we believe they allow flexibility and tremendous growth opportunities that enable a better way to work and live. Connecting great people with great companies is what we do best, and our employment opportunities span a wide variety of workstyles, skill levels, and industries around the world.
Kelly is an equal opportunity employer committed to employing a diverse workforce, including, but not limited to, minorities, females, individuals with disabilities, protected veterans, sexual orientation, gender identity. Equal Employment Opportunity is The Law.
#KellyGTS
Kelly Services