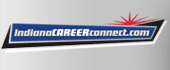 Job Information
PPD

Clinical Scientist- Oncology

in

India

,

Indiana
Summarized Purpose:
Provides clinical oversight and therapeutic expertise in support of Global Product Development physicians. Leverages and maximizes PPD's product development expertise for its strategic full development partnerships. Provides scientific input to client activities, including protocol development, study implementation & analysis and reporting of clinical trial results in support of PPD's strategic alliances in all phases of drug development.
Supports Global Product Development MD in all scientific aspects of full product development and program level activities as assigned, providing scientific expertise to study synopses and protocols, case report forms, statistical analysis plans, interpretation of results, clinical study reports, graphical displays.
 Provides scientific oversight for cleaning of key data for ongoing clinical trials
 Assists Global Product Development MD in strategic planning for, and review of regulatory documents including annual reports, investigators' brochures, briefing books, safety updates, IND/NDA submission documents, and responses to regulatory authority.
 Reviews data in preparation for dose escalation or other data review meetings
 Researches and prepares background for topics of discussion and compiles data for advisory boards
Develops solutions to highly complex and unique issues that impact and address future concepts, products or technologies.
As an expert in the field, uses professional concepts in developing resolution to critical issues and broad design matters. Normally requires nomination and top management review and approval at this level.
Exercises wide latitude in determining objectives and approaches to critical assignments. Complete latitude for independent judgment in methods, techniques and evaluation criteria for obtaining results.
Pharm D. or Ph.D. in a scientific discipline or related field required.
5 years of experience working in the biotech/pharmaceutical industry
Knowledge, Skills and Abilities:
 Familiarity with the conduct of global clinical trials
 Knowledge of GCP/IHC and FDA guidelines
 Excellent interpersonal and communication skills
 Strong attention to detail
 Good organizational, prioritization and time management skills
 Ability to work on multiple projects simultaneously
 General familiarity with biostatistics
 Expert in navigating scientific literature, interpretation of data & display of data
 Ability to work both independently and in a team environment
 Highly proficient in standard computer software (MS Word, Excel, Power Point)
Job: *Global Product Development
Organization: *IN BU
Title: Clinical Scientist- Oncology
Location: IN-India
Requisition ID: 192378
PPD is an affirmative action employer that values diversity as a strength fosters and environment of mutual respect. PPD provides equal employment opportunities without regard to age, race, color, pregnancy, national origin, religion, sex, gender identity, sexual orientation, disability, veteran status or other status within any other protected group
PPD