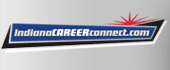 Goldman Sachs & Co.

Core Engineering - Data Intelligence - Market Data - MARKET DATA ENGINEER

in

Indiana
MORE ABOUT THIS JOB
What We DoAt Goldman Sachs, our Engineers don't just make things – we make things possible. Change the world by connecting people and capital with ideas. Solve the most challenging and pressing engineering problems for our clients. Join our engineering teams that build massively scalable software and systems, architect low latency infrastructure solutions, proactively guard against cyber threats, and leverage machine learning alongside financial engineering to continuously turn data into action. Create new businesses, transform finance, and explore a world of opportunity at the speed of markets.Engineering, which is comprised of our Technology Division and global strategists groups, is at the critical center of our business, and our dynamic environment requires innovative strategic thinking and immediate, real solutions. Want to push the limit of digital possibilities? Start here.Who We Look ForGoldman Sachs Engineers are innovators and problem-solvers, building solutions in risk management, big data, mobile and more. We look for creative collaborators who evolve, adapt to change and thrive in a fast-paced global environment.
MARKET DATA delivers analytics and reference data, both real-time and historical reflecting all major markets and financial instruments to our internal and external clients.
Run-time support for Japan market data feeds and real-time distribution platform.Liaise with local exchanges and vendors for mandatory data changes.
RESPONSIBILITIES AND QUALIFICATIONS
HOW YOU WILL FULFILL YOUR POTENTIAL
• Level 2 and 3 Support Day to Day operation of Market Data Platform (TREP)
• Plan and execute changes to the environment based on project and business requirements
• Provide consultation for the business and business application development teams on market data solutions that meet their requirements
• Engage with vendors and exchange to execute changes or new implementations
• Engage with global team to establish standard product and service offerings
• Use industry knowledge to proactively inform businesses of the impact upcoming changes to relevant market data products as well as to formulate a plan of action
• Delivery of production solutions that minimize day to day support effort taking into account system instrumentation/monitoring to provide a robust, resilient and efficient operating model
• Knowledge share to rest of team.
SKILLS AND EXPERIENCE WE ARE LOOKING FOR
• Expert knowledge of market data platforms of Thomson Reuters (TR) RMDS / TREP market data products.
• Significant experience with the operation large-scale/high performance market data systems.
• Solid Asian exchange feed knowledge
• Strong understanding of Network and OS (Linux/Solaris) fundamentals.
• Demonstrate knowledge of monitoring and instrumentation tools and their implementation e.g. ITRS, Hawk, custom
• Scripting skills (perl/csh/python/etc)
• Strong planning, prioritization, communication skills in the context of a team environment.
Preferred Qualifications
• Low latency / high frequency trading business knowledge
• Financial markets knowledge
• Experience in large scale distributed applications
• Understanding one or more of the following Market Data APIs: SFC, RFA, UPA, others
• Project Management skills
ABOUT GOLDMAN SACHS
The Goldman Sachs Group, Inc. is a leading global investment banking, securities and investment management firm that provides a wide range of financial services to a substantial and diversified client base that includes corporations, financial institutions, governments and individuals. Founded in 1869, the firm is headquartered in New York and maintains offices in all major financial centers around the world.
© The Goldman Sachs Group, Inc., 2018. All rights reserved Goldman Sachs is an equal employment/affirmative action employer Female/Minority/Disability/Vet.
Job ID2018-48695
Schedule TypeFull Time
LevelVice President/Executive Director
Function(s)Technology
RegionIndia
DivisionEngineering
Business UnitTech Infrastructure - Staff
Employment TypeEmployee