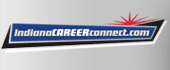 Job Information
First National Bank of Omaha

Senior Cloud Security Consultant & Sales Engineer

in

Indiana
At FNBO, our employees are the heart of our story—and we're committed to their success! Please see below the details of this career opportunity and how it fits into our organization's success.
Exempt
ABOUT FNTS
As a nationally recognized trusted advisor in managed IT services for the past 25 years, FNTS has a proven history supporting mainframe environments, along with a wide range of operating systems including: Windows, Linux, AIX and iSeries. FNTS also has a passion for all things multi-cloud and provides flexible cloud solutions, with a continued focus on orchestrating agility, transparency and IT optimization for our customers, all while keeping cost containment top-of-mind. With an elevated security posture consisting of layered security solutions, FNTS specializes in partnering with customers in highly regulated and compliance-driven industries.
FNTS operates one of the most secure, technically advanced data centers in the United States, where the full scope of its operations is based. Headquartered in Omaha, Nebraska, FNTS is a subsidiary of First National of Nebraska (FNNI). FNNI and its affiliates have $23 billion in assets and nearly 5,000 employee associates.
Role Description:
The Senior Cloud Security Consultant & Sales Engineer leads customer consultations, program assessments & partners with the Sales Executives to provide security solutions to clients. This position combines strategy with technical knowledge and applies practical information security experience to deliver meaningful solutions that address clients' strategic needs. The Senior Cloud Security Consultant & Sales Engineer develops technical solutions based on customer needs & requirements and in alignment with FNTS product offerings. While partnering with our sales team in securing new business opportunities & ensuring customer retention, the Senior Cloud Security Consultant & Sales Engineer will effectively communicate a shared vision by partnering with the CISO as a subject matter expert in Security Program Development & Assessments (vCISO) against cyber security threats across multiple customers and verticals. The Senior Cloud Security Consultant & Sales Engineer will also work closely with FNTS' CISO and Security Team to refine cyber security processes and solutions .
Duties & Responsibilities:
Develop solutions based on customer need & requirements based on existing FNTS product offerings

Assist clients architecting an effective cyber security program that protects against threats, propels transformation and drives growth. Interprets/leads customer's technical & business requirements.

Assist Sales Executive in closing new business & supports RFI/P/Q prep/completion as requested

Develop collaborative relationships with client's business unit leaders and teams

Provide consultative support to the sales team by uncovering and capitalizing on security sales opportunities

Completes solution overview and demonstrations ensuring solutions tie back to lead/customer's business objective, helps overcome their challenges, and meets their business requirements

Translate business requirements into technical and programmatic security requirements

Work closely with FNTS security leadership and sales teams to develop the customer facing go-to-market strategies for security solutions and customer success

Acts as a liaison between members of the sales, technical, service delivery & project teams

Responsible for co-managing security partner relationships and working collaboratively with their representatives and account teams to grow their market presence within FNTS clients.

Advise, consult, and make recommendations to customers on internal security strategy and long-range planning

Partner with FNTS CISO & Security Team to refine security service delivery & technical initiatives

Perform security program gap analysis, risk assessments & requirements mapping for clients

Completes sales certification & accreditations for major partners & resellers
Required Qualifications:
Minimum of 10+ years broad information security experience required

A Bachelor's degree in computer science, information systems, business management, engineering, a physical science, or other relevant field required

Previous experience as senior security consulting advisor, sales engineer, engineer, or architect preferred

Extensive background in all aspects of IT architecture (on-prem, hybrid & cloud), planning and strategy, especially as it relates to information security

Experience/knowledge of Managed Services/Managed Security Services, cloud, or digital transformation initiatives

Ability to identify and plan for multi-year opportunities and is prepared to invest time and patience in order to harvest a long-term, multi-year approach

Ability to partner and collaborate with business and sales leaders across the company

Ability to approach customer and sales requests with a proactive and consultative manner; listen and understand user requests and needs and effectively deliver

Should have broad knowledge of security policies and practices, including ISO, CSA, PCI-DSS, OCC, FFIEC, HIPAA, GDPR & SOC 2 Type 2

Ability to travel

One or more information security certifications highly preferred (ISC2, ISACA, SANS, AWS, Azure, EC-Council, etc.)
Additional Attributes:
Ability to exercise and mentor others on good professional judgment and security related ethics

Excellent oral, written communication and presentation skills with an ability to present security related concepts to C-Level Executives and non-technical audience

Strong influencing skills to get things done and inspire business transformation

Highly organized, detail-oriented, excellent time management skills and able to effectively prioritize tasks in a fast-paced, high-volume, and evolving work environment

Conflict negotiation and problem-solving skills and agility

Accepts ownership and full accountability for areas of responsibility

Strong financial and business acumen with understanding of a multi-faceted business operation
All qualified applicants will receive consideration for employment without regard to age, race, color, religion, sex, sexual orientation, gender identity, national origin, protected veteran status, or disability status.
Click here at https://www.firstnational.com/common/communications/hr/assets/documents/hr/eeo_poster.pdf to download 'EEO is The Law' Self-Print Poster
Click here at https://www.firstnational.com/common/communications/hr/assets/documents/hr/eeoposterfederal_contractors.pdf to download 'EEO is The Law' Supplement for Federal Contractors
Click here at https://www.firstnational.com/common/communications/hr/assets/documents/hr/eeopostergina_supplement.pdf to download 'EEO is The Law' GINA Supplement
Grow Your Career with FNBO!
FNBO started in 1857 and has grown to nearly 5,000 employees and $21 billion in assets. We are proud to serve our customers and communities with banking offices located in Nebraska, Colorado, Illinois, Iowa, Kansas, South Dakota and Texas.