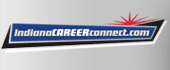 Job Information
Cardinal Health

SIEM SOAR Cybersecurity Engineer

in

Indiana
We are open to a remote worker in this position.
Headquartered in Dublin, Ohio, Cardinal Health, Inc. (NYSE: CAH) is a global, integrated healthcare services and products company connecting patients, providers, payers, pharmacists and manufacturers for integrated care coordination and better patient management. Backed by nearly 100 years of experience, with more than 50,000 employees in nearly 60 countries, Cardinal Health ranks among the top 20 on the Fortune 500.
We currently have a career opening for a SIEM SOAR Engineer - Cybersecurity on the Platform Engineering team within our Information Security department.
The Information Security team is on a tremendous growth journey. Comprised of Operations, Engineering, and a dedicated Purple team, we aim to be a world-class cyber security organization that enables Cardinal Health to be healthcare's most trusted partner. We boast tremendous opportunities to grow and apply technical skills to meet organizational needs, empowering talented engineers who mentor and uplift others, led by leaders with a maniacal focus on employee development and well-being, dedicated training programs, and a fun, collaborative atmosphere.
Overview
This role is responsible for implementing and supporting critical security platforms. The right person for this role will be a current SIEM/SOAR engineer with a strong passion for Cybersecurity or someone currently in Cybersecurity IR/SOC looking for a new type of role. This role will use a broad set of infrastructure, security and scripting skills across SIEM/SOAR platforms in an agile environment.
Job Responsibilities Include:
Implementing and supporting security platforms related to: Security Information Event Management (SIEM), Security Orchestration Automation & Response (SOAR) and User & Entity Behavior Analytics (UEBA)
Building of Linux servers, dockers, containers, automation in GCP
Continuous optimization, tuning and monitoring of platforms
Troubleshooting issues affecting internal customers
Executing small/medium projects to deploy security platforms into the business to maximize value and enhance security posture
Integration of platforms into SIEM, SOAR and/or API's
Working closely with Security Incident Response, Purple, Threat Intel teams
Onboarding of new security platforms into an operational model from the Security Architecture team
Participation in POC/RFP by testing solutions or building test environments
Managing Open Source C++, SaaS and on-premise platforms
Required
Experience with one SIEM or SOAR technology
Proficient in scripting languages (Python, BASH, PowerShell, etc.)
Working knowledge of UNIX/Linux Operating Systems
Understanding of security frameworks (MITRE ATT&CK, NIST CSF, etc.)
Familiarity with reading event logs from common IT and Security platforms
Strong written and oral communication skills
Ability to collaborate with numerous teams and internal customers
Development of Build/Run processes to ensure systems are properly maintained and operating effectively
Preferred
Experience with various SIEM technologies (Splunk, QRadar, etc.)
Understanding of endpoint protection applications
Understanding of network technology stacks
Prior SOAR experience
Prior experience as an IR/SOC analyst
Agile development experience
General knowledge of networking, servers, web servers, and firewalls. Experience in Linux, GCP, Docker/containers and GCP automation is desired
Use/creation of system performance metrics and/or use of a monitoring tools like New Relic or vROPS
Experience in a large enterprise environment (2000+ users) is a plus
Cardinal Health is an Equal Opportunity/Affirmative Action employer. All qualified applicants will receive consideration for employment without regard to race, religion, color, national origin, ancestry, age, physical or mental disability, sex, sexual orientation, gender identity/expression, pregnancy, veteran status, marital status, creed, status with regard to public assistance, genetic status or any other status protected by federal, state or local law.
To read and review this privacy notice click here (https://www.cardinalhealth.com/content/dam/corp/email/documents/corp/cardinal-health-online-application-privacy-policy.pdf)
Cardinal Health is an Equal Opportunity/Affirmative Action employer. All qualified applicants will receive consideration for employment without regard to race, color, religion, sex, sexual orientation, gender identity, national origin, disability, or protected veteran status.
Cardinal Health