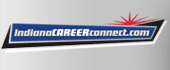 Job Information
Novartis Pharmaceuticals

2021 Summer Undergraduate Intern - Oncology - Process Engineer

in

Indianapolis

,

Indiana
311916BR
Job ID:
311916BR
Job Description:
799 million. That's how many lives our products touched in 2019. And while we're proud of that fact, in this world of digital and technological transformation, we must also ask ourselves this: how can we continue to improve and extend even more people's lives?
We believe the answers are found when curious, courageous and collaborative people like you are brought together in an inspiring environment. Where you're given opportunities to explore the power of digital and data. Where you're empowered to risk failure by taking smart risks, and where you're surrounded by people who share your determination to tackle the world's toughest medical challenges.
Imagine what you could do at Novartis!
Process engineering intern (or process chemist intern)
Create process flow documents in preparation for tech transfer to new manufacturing site
8-10 project
This will provide a necessary output for the new site project, and introduce AAA/Novartis to local universities
\n\n\n\n
Position Title:
2021 Summer Undergraduate Intern - Oncology - Process Engineer
Minimum requirements:
Candidate should be in an accredited degree-granting college or university pursuing an undergraduate degree
Minimum Requirements:
2 years undergraduate in chemistry, chemical engineering, or industrial pharmacy
Preferred Competencies/Experiences:
Basic MS Office skills, understanding of process flows, material balances
Indianapolis (remote)
Job Type:
Full Time
Company/Legal Entity:
AAA USA Inc.
Country:
USA
Work Location:
Indianapolis, IN
Functional Area:
Technical Operations
Division:
ONCOLOGY
Business Unit:
ADVANCED ACCELERATOR APPLICATIONS
Employment Type:
Internship
EEO Statement:
The Novartis Group of Companies are Equal Opportunity Employers and take pride in maintaining a diverse environment. We do not discriminate in recruitment, hiring, training, promotion or other employment practices for reasons of race, color, religion, gender, national origin, age, sexual orientation, gender identity or expression, marital or veteran status, disability, or any other legally protected status. We are committed to building diverse teams, representative of the patients and communities we serve, and we strive to create an inclusive workplace that cultivates bold innovation through collaboration and empowers our people to unleash their full potential.
Sourcing Statement:
You are applying to be part of the Novartis Talent Pool. We are not currently recruiting for this role but we are building a pipeline for future opportunities. If you would like to be considered for a similar position in future, then please submit your CV.
Shift Work:
No