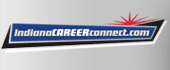 Job Information
FleishmanHillard

Advertising & Analytics Intern/Fellow

in

Indianapolis

,

Indiana
Overview
Advertising & Analytics Intern/Fellow
DC, Dallas, or Indy
Interested in joining a team of digital advertising specialists, data & behavioral science experts, creative strategists and storytellers? VOX Global, a bipartisan strategic communications firm, is accepting applications for an internship/fellowship with their advertising and analytics team. This position will be virtual to start with the option to be based in one of our offices in Dallas TX, Indianapolis IN, or Washington DC, once local law and company policy allow.
Qualified applicants will be college graduates with the necessary skills to assist our team with digital advertising and analytics projects that leverage industry-leading techniques and creative ideas. The internship/fellowship is a paid, full-time position that will start as soon as possible and run through August 31, 2021. Applications are accepted until March 31. If selected for a virtual video interview, please be prepared to indicate your availability, including any pre-scheduled time off.
This position will be part of a VOX team supporting Fortune 500 companies, trade associations and nonprofit organizations in developing and executing reputation and issue advocacy campaigns. Our award-winning team creates online experiences that elevate brands and ideas. We focus on constant learning, integrating new technologies, and enthusiastic client service. We challenge each other to grow and have fun working collaboratively.Interns/Fellows can expect to work closely with the Advertising, Data & Behavioral Science, and Creative teams on a variety of projects for clients in a diverse range of industries. They will refine their digital advertising and analytics skills and learn about ad strategy, media planning and buying, and reporting, in a fast-paced environment. Interns/Fellows are given opportunities to gain hands-on experience and contribute to ad campaigns in meaningful ways.
VOX Global believes a diverse team brings a wider range of personal and professional experiences and perspectives. We recognize that diversity and inclusion benefit our firm, our clients, and the communities in which we work and live. To that end, we strongly encourage applications from women, people of color, members of the LGBTQ+ community, veterans and individuals with disabilities.
Responsibilities
Contribute to cutting-edge digital advertising campaigns from the initial research and media planning phase through to successful implementation and reporting.

Collaborate with and assist a team of strategists, online ad specialists, and analytics experts.

Monitor campaign performance and work with the team to optimize tactics to meet the specified goals and ensure campaigns achieve highest ROI.

Produce thorough and accurate reports for ad campaigns, as well as other digital campaign tactics, such as websites, email newsletters, social media, etc. Assist in building various reporting dashboards.

Work within the team's primary project management tools, Asana, Trello, Slack and Microsoft Teams
Qualifications
Recently graduated (within the past year) from an undergraduate or graduate institution, preferably having studied a related field

Passion to create innovative digital advertising campaigns

Excellent research, analytical and software skills

Excellent written and verbal communication skills

Attention to detail, self-motivated, and organized
You'll stand out from other applicants if you have :
Experience working in any digital advertising platforms

Familiarity with Google Analytics, Adobe Analytics, and/or Google Data Studio

Skill using social media platforms for professional uses (Facebook, YouTube, Twitter, LinkedIn, Snapchat, etc.) a plus

Other digital communications skills, such as graphic design, web, ad copy writing, etc. a plus

Digital experience at a public affairs agency, political campaign, public relations firm, advertising agency, interactive/web agency, or consultancy a plus, but not required
About VOX Global
Based in Washington, D.C., VOX Global uses a wide variety of communications skills to deliver messaging that resonates with our clients' target audiences. VOX Global is part of the Omnicom strategic communications network and we are committed to personal growth through professional development. For more information, visit www.voxglobal.com.
VOX Global is committed to equal employment opportunity and affirmative action. VOX Global does not discriminate in any aspect of employment on the basis of race, color, religion, national origin, ancestry, gender, sexual orientation, gender identity and/or expression, age, veteran status, disability, or any other characteristic protected by federal, state, or local employment discrimination laws where VOX Global does business. Our policy is to employ, advance, and reasonably accommodate all qualified employees and applicants.
About Omnicom Public Relations Group
Omnicom Public Relations Group is a global collective of three of the top global public relations agencies worldwide and eight specialist agencies in public affairs, marketing to women, fashion, global health strategy, and corporate social responsibility. It encompasses more than 6,000 public relations professionals in more than 330 offices worldwide who provide their expertise to companies, government agencies, NGOs and nonprofits across a wide range of industries. Omnicom Public Relations Group delivers for clients through a relentless focus on talent, continuous pursuit of innovation and a culture steeped in collaboration. Omnicom Public Relations Group is part of the DAS Group of Companies, a division of Omnicom Group Inc. that includes more than 200 companies in a wide range of marketing disciplines including advertising, public relations, healthcare, customer relationship management, events, promotional marketing, branding, and research.
Job Locations US-DC-Washington | US-TX-Dallas | US-IN-Indianapolis
ID 2021-4769
Position Function Social/Digital
Job Classification Intern
FleishmanHillard