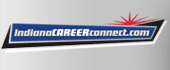 Job Information
Supplier Management Solutions, LLC

Aerospace Quality Conformance Manager

in

Indianapolis

,

Indiana
For over 15 years, SMS/TRIGO has remained the industry leader with a ?boots on the ground? approach to drive systematic changes that improve quality while sustaining on-time delivery performance. Working as an extension of its customers, SMS/TRIGO?s unique, Fully Integrated Service Solution offers Supplier Management, Supplier Development, and Quality Management Services throughout the Commercial & Defense Aerospace Industries. Currently, SMS/TRIGO is providing support to the largest Primes, Tier-1s, and Tier 2s while expanding its service portfolio to include quality management services since the acquisition by TRIGO GROUP, INC. in January 2019.
The Quality Conformance Manager is responsible for the quality standards for the responsible activity. This individual will analyze non-compliances, ensure treatment through the traceability of the intervention and follow-up of actions, whilst supporting as a quality reference. This will be a coordinating, advisory and training role. It will be required to lead root cause research meetings as well as analyze, propose and coordinate the quality activity of the responsible perimeter and associated indicators. It will be a responsibility to define surveillance of service providers to successfully deliver customer requirements of contractual obligation activities through verification of root cause analysis with the Quality Conformance team. Please note this is a fully remote work from home position.
RESPONSIBILITIES AND DUTIES
Non-conformance treatment

KPI and action plan monitoring

Customer relationship

Survey

Health and safety

REQUIREMENTS

Technical university or college degree : 5 years after bachelor?s degree

Specific training : 9S / problem solving

Professional experience in a similar position : 5 years

English level: Fluent (C1 minimum level at CECRL test)

Other languages level: N/A

Computer skills : MS-Office, SAP

Quality Conformance Manager missions:

Survey:

Choose the applicable standard and identify the right ranges to apply for monitoring

Documenting and proposing control methods

Non-Conformance Treatment:

Perform non-conformance analysis by referring to customer norms and standards associated to Quality, Costs, and Leadtime aspects

Define and formalize the defect (quality opinion and/or concession) and characterize the issue on an overall vision. Record the defect within the customer tool (quality notification and/or concession)

Manage quality topics with suppliers to ensure quality monitoring, defect handling (quality notification and/or concession) and process validation

Coordinate the containment between the various customer services (BE, production, purchasing...) and/or supplier, participate in production and quality meetings. Converse with production to coordinate and provide answers about containment solutions

Coordinate the implementation of mitigation actions linked to non-conformance or identified risks and ensure about their efficiency

Carry out audits on process and resource qualifications

Prepare detailed FAI analysis and the follow-up

Develop a documentation monitoring system and communicate it to users

Provide technical expertise (defect investigation and characterization) to analyze, ensure defect eradication and process improvement

Explain and defend decisions during collaboration meetings as well as participating in improvement routines

Set up and lead continuous improvement and problem-solving working groups and support the customer in solving operational quality issues

KPI and Action Plan Monitoring:

Update customer databases or documentation when requested or required

Establish, monitor, manage and lead an action or improvement plan (regarding lead-time and deliverables, action efficiency, highlight action risks ?)

Identify and design new dashboards with added value for the team (operational management and performance)

Ensure the review, analysis and monitoring follow-up of periodic dashboards, according to performance indicators and by checking the conformity of deliverables / products in accordance with the specifications defined in the activity framework

Organize and lead internal and external performance reviews, implement, and improve corrective actions

Guarantee the process control and efficiency by achieving and respecting quality requirements

Manage and supervise the implementation of preventive, curative and corrective actions (implementation, follow-up and feedback to the customer)

Analyze deltas between forecasts and current results

Produce global reports on activity results

Customer relationship

Be able to present activity, service offers with a global vision, in an attractive and appropriate way with customer expectations

Focal point for the customer team on the responsible activity scope

Company Description:

SMS, a TRIGO company

Supplier Management Solutions, LLC (SMS)/TRIGO is the leader in the Commercial and Defense Aerospace Industry providing global supplier management, development, and quality services through ?boots on the ground? on-site management to drive systemic changes that improve quality and sustain on-time delivery and overall supplier performance.

With SMS' Headquarters located in Temecula, CA, SMS/TRIGO Executives, Management and teams come with over forty (40) years of industry experience. Together, SMS/TRIGO understand the current dynamics and urgent need for a more efficient and cost-effective supply chain management solution. SMS/TRIGO management team and field resources, Delivery Assurance Specialists (DAS'), Supplier Development Specialists (SDS'), Quality Assurance Specialists (QAS') and Supplier Quality Engineers (SQE's), perform their role working as an extension of their customers, with a domestic presence in over 40 states and 24+ countries internationally. SMS/TRIGO's business model provides a customized, fully integrated service solution along the customer's value stream which results in quality parts arriving ?on-time, every time.?

As of January 2019, TRIGO Group, with a headquarters in Paris-France, acquired Supplier Management Solutions. This transaction was a major step in TRIGO?s development strategy into the value-added global Aerospace supply chain and quality management services market, while expanded TRIGO?s U.S. footprint by leveraging SMS? relationships and domestic presence. It has strengthened SMS? position as a quality partner in the aerospace supply chain by providing global coverage in addition to an extended service offering into quality inspection and conformity management. The integration of the two companies has provided our current and future customers with a unique combined full-service solution for both On-Time-Delivery and On-Quality-Delivery performance for the Aerospace supply chain.

Supplier Management Solutions, LLC (SMS) is an Equal Opportunity Employer, including disabled and veterans.

NOTICE OF AFFIRMATIVE ACTION PLAN FOR INDIVIDUALS WITH DISABILITIES, DISABLED VETERANS AND OTHER PROTECTED VETERANS

It is the policy of this Company to seek and employ qualified individuals at all locations and facilities, and to provide equal employment opportunities for all applicants and employees in recruiting, hiring, placement, training, compensation, insurance, benefits, promotion, transfer, and termination. To achieve this, we are dedicated to taking affirmative action to employ and advance in employment qualified individuals with disabilities, disabled veterans, and other protected veterans.

The objective in adopting the Affirmative Action Programs is to place qualified individuals with disabilities, disabled veterans and other protected veterans in all job classifications. These Affirmative Action Programs are available for inspection by any applicant or employee by contacting the Company's EEO Coordinator, in the Human Resources office, Monday through Friday, 8am to 5pm.