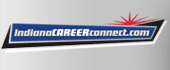 Job Information
Deloitte

Alliance Manager- IBM Analytics (Enabling Senior Consultant or Enabling Manager)

in

Indianapolis

,

Indiana
AllianceManager- IBM Analytics
Do you excel at building relationships andenjoy bringing go-to-market (GTM) strategies to life? If so, you may be agreat fit for our Alliance Manager role. You will have the opportunity toestablish and nurture executive level relationships with Deloitte and AlliancePartner leadership. This is an exciting opportunity to shape an emergingalliance and be part of a strategic and growing practice.
WorkYou ll Do
Alliance managers have a breadth ofresponsibilities which are prioritized within the Alliance Leadershipteam. Those activities include:
RelationshipManagement Establish, manage, and support a meeting cadence tofoster strong executive relationships between Deloitte and your Alliance. Work with Deloitte and alliance partners leadersto understand key criteria & KPI s for the alliance and keep managementapprised of the health of the relationship. Keep our alliance counterparts apprised of everything we are doing todrive incremental sales & enhance the relationship.
Alliances Operations Act as the Chief Operating Officer of the alliance:
o Maintain the strategic alliance plan, coordinatingwith your Deloitte Lead Alliance Partner and practice leadership, to keep anup-to-date view of the business plan highlighting GTM approach, top priorities,our capabilities and financial goals for the alliance.
o Understand and articulate the economic impact of youralliance on Deloitte s business, including sell-with, sell-to, resell andbuy-from metrics.
o Manage the consulting alliance budget specific to youralliance.
o Coordinate with E&A Liaisons to track and drivesector-based GTM plans.
o Act as an information clearinghouse as it relates to youralliance.
o Establish and maintain clear and consistent alliancereporting.
o Participate in global coordination as required.
o Collaborate closely with alliance leadership onconsultant enablement and pursuit support.
o Ensure that training requirements are met.
o Coordinate with Community of Practice (CoP) lead toensure that the community is active and relevant.
o Support key practice meetings and to ensure that theyare scheduled and occur on a regular basis.
Deliver FirmCompetencies Demonstrate ability to articulatehow Alliance aligns to applicable signature issues, firm strategy, and businessofferings to internal and external audiences. Participate in conversations around ecosystem development activitiesthat include your alliance.
Pipeline Tracking,Validation & Reporting Work with DeloitteSales Executives to maintain an accurate joint sales pipeline for your alliance. Own and drive all aspects of operationalreporting including wins, pipeline, quals, awards and any other metricsimportant to the alliance and key stakeholders. Ensure pipeline management cadence is occurring regularly withinDeloitte and externally with alliance.
PracticeCommunications & Knowledge Management Manage all aspects of alliance communications, in close collaboration with yourcounterparts at your alliance, where appropriate. Ensure that key wins are recorded, trackedand communicated to the field. Suggestnew opportunities for training Deloitte staff and maintain AllianceSource asthe central repository for all alliance related information.
MarketingCoordination Work closely with AllianceMarketing team to create a marketing plan that supports your alliance businessobjectives. Provide support and oversight to marketing campaign and eventexecution. Coordinate with colleagues to ensure collateral is up-to-date.
Theteam
Deloitte Consulting Ecosystems & AlliancesTeam is made up of professional alliance managers, alliance marketers andtechnical architects who understand the principles that drive successfulalliance relationships. Together, theyenable differentiated, innovative go-to-market solutions between our practiceand alliance partners that bring quantified value to our clients andincremental revenue to the firm.
Category: Business Development / Sales / Marketing
About Deloitte
As used in this document, Deloitte means Deloitte LLP and its subsidiaries. Please see www.deloitte.com/us/about for a detailed description of the legal structure of Deloitte LLP and its subsidiaries. All qualified applicants will receive consideration for employment without regard to race, color, religion, sex, sexual orientation, gender identity, national origin, age, disability or protected veteran status, or any other legally protected basis, in accordance with applicable law.
Deloitte