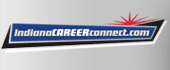 Job Information
Envigo RMS, Inc.

Animal Technician

in

Indianapolis

,

Indiana
Envigo provides the broadest range of research models and related services to the pharmaceutical and biotechnology industries, government, academia, and other life science organizations. We pride ourselves on recruiting the best - professional, forward thinking, enthusiastic and highly motivated people who are passionate about what we do and believe in what we stand for…making a difference in people's lives. We are evolving to become the best company to work with and to work for. Come and join us as an Animal Care Technician in our Indianapolis, IN location - we have an exciting future ahead!
**Is this you?__
We are seeking an Animal Care Technician to join our dynamic team! This position works at our Indianapolis, IN location in the barrier operation as part of the team specializing in rabbits. This position will focus on overall animal care and welfare, production and selection for customer orders, facility upkeep and recordkeeping and procedural duties. The person in this role will need to feel passionate about working with animals, enjoy and excel at organization, and support and maintain a clean, safe and compliant working environment. We are seeking someone that is hardworking, shows attention to detail, takes initiative, has a teamwork mentality and positive attitude.
_Primary ways the Animal Care Technician will contribute to the Envigo team:_
Cares for animals in the barrier operation including feeding, cleaning and breeding responsibilities.
Follows protocol to ensure the health and welfare of the animals in care.
Coordinate order details to include selection, packaging and confirming accuracy.
Keeps accurate records of breeding, feeding, cleaning and care of animals.
Maintains responsibility for sanitation of the animal buildings, cages and support areas.
**We are looking for the following from the Animal Care Technician:__
Desire to work with and care for animals on a daily basis.
Interest in animal development and breeding.
Continuous effort toward contributing to a clean and safe working environment.
Ability and willingness to complete paperwork as needed.
Must be available to work weekends/ holidays on a rotating basis.
Willingness to work overtime when needed.
_This position requires that the Animal Care Technician be able to: _
lift up to 50lbs on occasion.
stand/walk on concrete for at least 2 hours at a time.
frequently bend, reach, push, pull, squat and lift.
_Envigo offers benefits including:_
Generous paid time off
Paid holidays
Medical, dental and vision insurance
Health savings account
Flexible spending account
401k
Envigo is an EOE, including disability/vets
Req ID: 8095
Location: Indianapolis, IN
Department: Operations/ Production