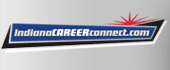 Job Information
Lilly

Associate-Commercial Analytics Data

in

Indianapolis

,

Indiana
At Lilly, we unite caring with discovery to make life better for people around the world. We are a global healthcare leader headquartered in Indianapolis, Indiana. Our 35,000 employees around the world work to discover and bring life-changing medicines to those who need them, improve the understanding and management of disease, and give back to our communities through philanthropy and volunteerism. We give our best effort to our work, and we put people first. We're looking for people who are determined to make life better for people around the world.
Position Overview:
This job involves a depth of understanding of all Lilly sales and marketing databases as well as an understanding of the available 3rd party data sources needed for core analytic processes. This position will be responsible for analytic data processing, integration and maintenance and will support data needs of US internal analytics team, analytic vendors, and marketing brand teams. It will also liaison with internal functions (statisticians, IT, sales reporting, market research, operations, brand teams) and suppliers to ensure consistency in data definitions and data utilization for core analytic processes across the US affiliate. Additional responsibility includes ensuring supplier and Lilly Analytics team access and confidentiality to Lilly data and defining and applying standard business rules for consistent use in all internal and supplier analysis.
Key Objectives:
Create and maintain optimal data pipeline architecture ETL/ ELT into structured data

Responsible for execution and maintenance of the analytic data marts and other analytic platforms

Responsible for data loads, processing, and validation for analytics and reporting purposes

Responsible for stewardship and integration of commercial data, serving as a liaison between business partners and analytics teams

Responsible for monthly and weekly data pulls from various source systems - Product, Customer, Alignment, Payer, and other data

Responsible for ad-hoc data pulls

Demonstrate in-depth understanding and application of core analytic processes and data supporting them

Responsible for creating and maintaining data related documentation

Partner with IT, Reporting, Brand teams, and external data vendors to ensure quality in data availability and provide appropriate data access

Ensure high stakeholder satisfaction through consistent delivery of high quality, timely and insightful outputs throughout analytics value chain on various objectives

Maintain standard data definitions and business rules for utilization of US Lilly data
Position Requirements:
Strong experience in SQL (2+yrs preferably post degree completion)

Experience with AWS cloud environment

Experience with management of large databases

Proficiency in MSWord, PowerPoint, and Excel
Education Requirements
Bachelor's or Master's Degree in quantitative discipline i.e. Statistics, Mathematics, Finance, Engineering or Computer Sciences is preferred
Additional Preferences:
Strong experience with with SAS (2+yrs)

Proficiency with Netezza DB, Oracle, & UNIX

Experience with pharmaceutical sales and marketing data

Experience with data integration from multiple sources

Experience with execution and implementation of core analytic processes

Experience in PL/SQL and Stored Procedures

Experience in data visualization tools e.g. Tableau

Experience with Lambda, Glue, S3, Redshift tools

Experience with Data Model development, additional Dims and Facts creation and creating views and procedures, enable programmability to facilitate automation

Experience with stream-processing systems: Storm, Spark-Streaming, etc.

Experience with object-oriented/object function scripting languages: Python, Java, R, C++, etc.

Project management experience
Eli Lilly and Company, Lilly USA, LLC and our wholly owned subsidiaries (collectively "Lilly") are committed to help individuals with disabilities to participate in the workforce and ensure equal opportunity to compete for jobs. If you require an accommodation to submit a resume for positions at Lilly, please email Lilly Human Resources ( LillyRecruitingCompliance@lists.lilly.com ) for further assistance. Please note This email address is intended for use only to request an accommodation as part of the application process. Any other correspondence will not receive a response.
Lilly is an EEO/Affirmative Action Employer and does not discriminate on the basis of age, race, color, religion, gender, sexual orientation, gender identity, gender expression, national origin, protected veteran status, disability or any other legally protected status.
At Lilly we strive to ensure our employees are part of a team that cares about them and our shared purpose of making life better for those around the world. How do we do this? We continue to look for ways to include, innovate, accelerate and deliver while maintaining integrity, excellence and respect for people.​ We hope that you seek to join us on our journey as we create medicine and deliver improved outcomes for patients across the globe!
#WeAreLilly
Lilly