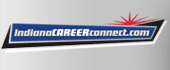 Job Information
Staff Management | SMX

Bilingual Implementation Manager

in

Indianapolis

,

Indiana
Collegial. Strategic. Responsive.
Join Staff Management | SMX as our next Implementation Manager.
The transition into partnership can be made, or broken, by the experience. As our next Implementation Manager, you will be in integral part of the team responsible for ensuring that this highly complex, highly technical period in the developing relationship is implemented flawlessly.
Working to bring the dedicated onsite Staff Management team to operational readiness, you will establish the long term processes and procedures related to our new client relationships.
Skills:
CLIENT RELATIONSHIP MANAGEMENT
Develop relationships with the appropriate client contacts in their area of responsibility to understand and fulfill client expectations and resolve issues in a timely manner. Develop and deliver presentations for client on-boarding process requirements and project updates.
RECRUITING & ONBOARDING
Responsible for conducting interviews, orientations and implementation and execution of an advertising campaign. Conduct new hire training in their assigned area of expertise for the permanent management team member.
ASSOCIATE MANAGEMENT
Responsible for shift management, training, safety and client relations. Perform general operations duties in the areas of payroll, safety, training, audits and compliance. Handle associate relations activities, communications and investigations.
Ability to travel extensively within the US, with possible international travel, is required.
Experience:
· Bachelor's Degree (B.A. or B.S.) from an accredited college or university or equivalent work experience in call centers, warehouse, distribution and / or manufacturing environments
· At least 2 years of customer service and / or client relations experience
· Bilingual competency (English and Spanish) a plus
· Valid US passport or ability to secure a US passport
· Strong knowledge of MS Office software: Excel, Outlook, PowerPoint, Word
Our Culture:
We're in the business of people, so support and teamwork are important to us. We power some of North America's leading companies by putting people to work in distribution, fulfillment and manufacturing jobs. We'll find you a place where you'll gain experience, knowledge and skills through hands-on learning, where you can succeed and grow, and where your hard work will be recognized.
People of all personalities, backgrounds and talents succeed with us. There's a reason so many of our associates and employees stay with us for a long time. We foster a diverse and inclusive culture where every employee has an opportunity to contribute and grow while meeting the changing needs of the marketplace. We take pride in what we do because what we do matters - to our families, our communities and each other.
TrueBlue was founded on the idea of connecting people and work. We work with businesses to provide the workforce solutions they need to succeed. Publicly traded since 1998, TrueBlue provides a talented workforce of over 600,000 people and partners with more than 100,000 companies around the world through three segments: PeopleReady, PeopleManagement and PeopleScout. • PeopleReady provides on-demand and skilled labor for retail, manufacturing, warehousing, logistics, energy, construction, hospitality, and ports & terminals industries. • PeopleManagement (Staff Management, SIMOS, Centerline) provides on-premise contingent staffing and on-premise management in the light-industrial sector and beyond. • PeopleScout provides high-volume permanent employee (RPO) recruitment process outsourcing and management of outsourced service providers to a global workplace. TrueBlue continues to broaden its service offerings, reaching more markets, and offering greater technology and innovation to benefit employers, staff and contingent workers.
What we do at TrueBlue is simple – we put people to work and change lives every day.
Staff Management | SMX