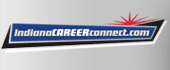 nefits information: <a href="https://www.hntbtotalrewards.com/" target="_blank">HNTB Total Rewards</a></p><p>Click here to lear
n more about <a href="https://www.dol.gov/agencies/ofccp/posters" target="_blank">EOE including disability and vet</a></p>Visa sponsorship is
rmative Action and <a href="https://www.hntb.com/equal-opportunity/" target="_blank">Equal Opportunity Employer</a> . </strong><p></p><strong> HNTB doe
NTB participates in <a href="https://www.e-verify.gov/sites/default/files/everify/posters/EVerifyParticipationPoster.pdf" target="_blank">E-Verify</a></strong></li><li><strong>Know your rights
: <a href="https://www.e-verify.gov/sites/default/files/everify/posters/IER_RightToWorkPoster%20Eng_Es.pdf" target="_blank">Right to Work</a></strong></li></ul></body></html>
Job Information
HNTB

Bridge Project Engineer

in

Indianapolis

,

Indiana
What We're Looking For
The Project Engineer will coordinate project execution and control to achieve continuity of purpose within scope, budget, and time schedules from initial start-up through closeout. Also will be accountable for specific design aspects on projects appropriate to discipline field. Coordinates efforts of assigned design team to ensure completeness and accuracy of design effort. Serves as technical liaison with client on project efforts. Responsible for gross revenue of <$1M.
Primary Focus Will Include:
Delivery of bridge project scope elements within budget and schedule.

Oversee the completeness and accuracy of project team's work. Guide team to overall project objectives.

Serve as technical liaison with client at staff level for bridge projects.

Assist with project management duties.
Bridge Project Engineer
Develop structural bridge project design calculations, construction details, quantities and cost estimates

Responsible for cost control on projects and quality control within bridge discipline

Resolve problems, interpret engineering specifications, investigate design and field engineering difficulties and coordinate schedules

Manage single and multi-discipline structural engineering projects and develop cost-effective design solutions

Provide technical guidance and mentoring of project team members, including other engineers and technical support staff

Lead a small team of engineers in the execution of project design and production on both small and large projects

Prepare and check design drawings and/or specifications

Review and check engineering work completed by others

Oversee planning, design and construction phases of projects

Serve as technical liaison with client on project efforts

Market to clients in pursuit of additional projects
Preferred Qualifications and Skills:
Master's degree in Structural Engineering

Registered Professional Engineer in Indiana (or ability to obtain)

Experience on INDOT bridge projects

Experience with bridge design software such as CSI Bridge, CONSPAN, RC-Pier, MDX, BrR, STAAD and Midas

Experience using Microsoft Office, MathCAD and Microstation

Excellent verbal and written communication skills

Familiar with AASHTO LRFD Design Specification
*IND
What You'll Need
Essential Responsibilities:
Responsible for the delivery of project discipline scope elements within budget and schedule.

Oversees completeness and accuracy of project team's work. Guides team to overall project objectives.

Serves as technical liaison with client at staff level for work within the discipline.

Assists with project management duties.

Performs other duties as assigned.
Minimum Qualifications:
Bachelor's degree in Engineering

6 years relevant experience
Additional Information
Click here for benefits information: HNTB Total Rewards
Click here to learn more about EOE including disability and vet
Visa sponsorship is not available for this position.
R-05136 Full Time #JK #Bridges
About Us
At HNTB, we are harnessing the power of collaboration and innovation to establish a new vision for the future of mobility across our country. You don't have to look far to see our impact. For more than a century, HNTB's spark has connected people and places, expanded opportunity, and left a lasting impact on our communities. Our culture of integrity and inclusion, combined with groundbreaking solutions, has affirmed our reputation and positioned our firm as the industry leader in delivering extraordinary value.
When you join HNTB, you are joining an employee-owned firm founded on the values of integrity, collaboration, personal accountability, respect for others, and the development of all employees. We are committed to the continual improvement of an inclusive and diverse workplace. We encourage our employees to bring their whole and authentic selves to work, provide them a meaningful welcoming environment where they are valued, celebrated and respected. Diversity of thought and unique perspectives drives innovation, engagement and retention, which makes HNTB better and brings value to our clients and our communities.
HNTB is an Affirmative Action and Equal Opportunity Employer .
HNTB does not discriminate on the basis of race, color, religion, sex, national origin, age, disability, pregnancy status, sexual orientation, gender identity, veteran status, genetic information, citizenship status, or other status protected by law. We will provide reasonable accommodations for qualified individuals with a disability where appropriate.
Work Authorization
In compliance with the Immigration Reform and Control Act of 1986, we will hire only U.S. citizens and aliens lawfully authorized to work in the United States (if the position is or will be one which is subject to U.S. law).
Verification of employment eligibility will be required at the time of hire. Visa sponsorship is typically not available for entry level positions.
HNTB participates in E-Verify

Know your rights: Right to Work
HNTB