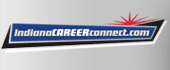 Job Information
Elastic

Business Analyst

in

Indianapolis

,

Indiana
Elastic is a search company built on a free and open heritage. Anyone can use Elastic products and solutions to get started quickly and frictionlessly. Elastic offers three solutions for enterprise search, observability, and security, built on one technology stack that can be deployed anywhere. From finding documents to monitoring infrastructure to hunting for threats, Elastic makes data usable in real time and at scale. Thousands of organizations worldwide, including Cisco, eBay, Goldman Sachs, Microsoft, The Mayo Clinic, NASA, The New York Times, Wikipedia, and Verizon, use Elastic to power mission-critical systems. Founded in 2012, Elastic is a distributed company with Elasticians around the globe and is publicly traded on the NYSE under the symbol ESTC. Learn more at elastic.co .
Elastic is searching for a Business/Finance Analyst to support our growing sales organization. In this highly collaborative role, you will support our Sales leaders through a strong business partnership with the Stakeholder Engagement leaders, Insights and Analytics team, and FP&A. The end goal is to provide consistent metrics to sales leadership that can be used throughout the organization while at the same time problem tackle through ad-hoc analysis. This individual will be heavily relied on for your analytical skills, attention to detail, efficiency, and passion!
Our ideal candidate will thrive in navigating ambiguity, adapt quickly to a changing environment, are data-driven and have a passion for optimizing process and structure. You love rolling up your sleeves and digging into the data to provide impactful insights. We're looking for people with strong analytical and process skills, effective at collaborating with multiple teams and building positive relationships with business partners.
What you will be doing:
Responsible for providing operational, and tactical support to our Global Sales Leadership team

Prepare weekly and monthly critical metrics that will be pushed down through the organization to provide a consistent view of the business. Support annual GTM planning, which includes headcount allocation and prioritization, territory carving, and account strategy.

Help prepare, and coordinate regional quarterly business reviews. This includes building templates,and capturing all metrics / performing all analysis needed for attendees to present their assessment of their business.

Prepare and analyze key metrics including capacity, supporting ratio management (i.e. SEs, SDRs, etc.), pipeline management and country-specific go-to-market plans.

Implement early warning systems to help actively manage the growth of the business (i.e. customer churn, pipeline, conversions, pricing, etc.).

Support the weekly forecast calls for leadership.

Work with geo teams and our analytics team to develop consistent dashboards for sales leadership
What you bring along:
BS/BA required

2+ years of experience in Sales Operations, Business Operations, Strategy, Sales FP&A, Management Consulting, or similar field in SaaS organizations.

Experience forecasting bookings, rep attainment, and generally building complex and dynamic models for scenario planning.

Highly collaborative style and the ability to adjust on the fly to new demands with a sense of urgency.

Ability to thrive in a dynamic start-up environment.

Experience with the Salesforce.com platform or similar CRM is a plus

Power user proficiency with the MS Office suite (especially MS Excel and MS PowerPoint).
#
Additional Information - We Take Care of Our People
As a distributed company, diversity drives our identity. Whether you're looking to launch a new career or grow an existing one, Elastic is the type of company where you can balance great work with great life. Your age is only a number. It doesn't matter if you're just out of college or your children are; we need you for what you can do.
We strive to have parity of benefits across regions and while regulations differ from place to place, we believe taking care of our people is the right thing to do.
Competitive pay based on the work you do here and not your previous salary

Health coverage for you and your family in many locations

Ability to craft your calendar with flexible locations and schedules for many roles

Generous number of vacation days each year

Double your charitable giving - We match up to $1500 (or local currency equivalent)

Up to 40 hours each year to use toward volunteer projects you love

Embracing parenthood with minimum of 16 weeks of parental leave
Different people approach problems differently. We need that. Elastic is committed to diversity as well as inclusion. We are an equal opportunity employer and committed to the principles of affirmative action. Qualified applicants will receive consideration for employment without regard to race, color, religion, sex, sexual orientation, gender perception or identity, national origin, age, marital status, protected veteran status, or disability status or any other basis protected by federal, state or local law, ordinance or regulation. If you require any reasonable accessibility support, please complete our Candidate Accessibility Request Form (https://docs.google.com/forms/d/e/1FAIpQLSfiV7br5dGLslC__KPuDNBii1x6cQnlm59L8b4293O2eFxbMA/viewform) .
#li-ak1