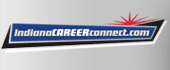 Job Information
VIVA USA Inc

Business Analyst

in

Indianapolis

,

Indiana
Req Ref No: GDINBA137 Location: Indianapolis, IN Duration: 12.0 months
Description
Description:
Implementation Analyst
What does a great Implementation Consultant do?
Provide onboarding support to the client institutions and processors to ensure customer expectations are exceeded. Coordinate directly with customers and multiple internal teams to understand card program set up requirements and facilitate new card program installations, conversions and maintenance requests without customer impact. Report customer project accomplishments and deliverables to management. Review and approve card program changes and trend opportunities for department development. Manage non-routine, complex processing and change requests. Act as the Project Lead for various initiatives - both internal and external - using Project Management best practices and skills. Proactively identify operational opportunities to increase service quality or efficiency. Build and enhance positive working relationships with key client institutions, processors and internal stakeholders. Assess operational opportunities to increase service quality or efficiency. Prepare and maintain detailed project plans, status reports, and issues logs. Represent customer and operational requirements to internal client organizations. Responsible for own work flow assignments and must be able to take the initiative to resolve problems and meet deadlines. Coordinate internal client resources to ensure delivery on commitments. Performs other duties as required
Basic Qualifications for Consideration:
Typically requires a minimum of 5-7 years' experience in a customer support role in software, financial or information services. Must understand secure and non-secure card personalization requirements per industry standards. Excellent time management, organization, and planning skills are essential. Able to set priorities, influence others, and manage customer expectations. Demonstrated success in customer relationship management. Self-starter with a demonstrated ability to achieve results as part of an effective team, and ability to effectively prioritize and multi-task under deadlines. Excellent verbal, written, presentation and interpersonal skills are required. Strong project management skills required.
Preferred Skills, Experience, and Education:
Bachelors/Degree or equivalent experience.
Note :
Need someone that is quick to learn homegrown systems and has experience dealing directly with both internal and external clients. Also needs to be able to handle multiple small scope projects at a time. This is not for a PM.
VIVA is an equal opportunity employer. All qualified applicants have an equal opportunity for placement, and all employees have an equal opportunity to develop on the job. This means that VIVA will not discriminate against any employee or qualified applicant on the basis of race, color, religion, sex, sexual orientation, gender identity, national origin, disability or protected veteran status.