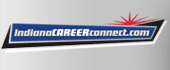 Job Information
Anthem, Inc.

Business Insights Product Analyst (Business Info Consultant)

in

Indianapolis

,

Indiana
Description
SHIFT: Day Job
SCHEDULE: Full-time
Your innovation. Our impact . At Anthem, Inc., it's a powerful combination, and the foundation upon which we're creating greater access to care for our members, greater health for our communities, and greater experiences for our customers. Innovation is a top priority. Here, you'll have an opportunity to work in a collaborative environment that brings together industry leaders and technology experts, so together we can drive the future of health care.
This is an exceptional opportunity to create solutions and programs that can truly make a difference at one of America's leading health benefits companies and a Fortune Top 50 Company.
"At this time, Anthem will not sponsor a new applicant for employment authorization for this position."
A Business Information Consultant partners with both developers and business users to implement new Business Insight products, as well as utilize data and user feedback to suggest improvements. The Business Insight Product is a visualization of the business operations across the Diversified Business Group (DBG) within Anthem. Our team produces many different solutions for our clients, all of which need business insights in order to understand business performance as well as opportunities to improve, and optimize. These business insights also show the value of the services and solutions we provide. It is a key product within our product suite.
This position will be within the Payment Integrity (PI) solution space. The PI department is responsible for proper payments to legitimate providers for reasonable services provided to eligible members. This position will be on a team of Business Representatives working directly with the business and with the IT development teams that enable the business to drive efficiency and compliance. Focus will be on including technologies that are more cutting-edge and capabilities including more technologically advanced concepts including use of Artificial Intelligence, Data Science, as well as best in class industry capabilities in both technology and Health Care domain. This position will also perform some responsibilities within the Scaled Agile Framework (SAFe) model as a Product Analyst.
This role is similar to the "Systems Analyst" (SA) role, where a person uses analysis and design techniques to solve business problems using information technology. SAs may serve as change agents to identify improvements needed, design systems, implement the changes, and train and motivate others to use the system. Within the team, we are looking for a Product Analyst will require technical skill acumen (SQL and Data visualization tools (Tableau, Chartblocks, Databox, Zoho, etc), since we will be working on projects to improve Data Warehouses, Consolidation of systems, and more interoperability between systems both internal systems and external systems specifically since COB coordinates across multiple health insurance companies.
This position title has the word "Consultant" in it to mean that the person in this role is responsible to make recommendations and suggestions on how to solution and solve the problems, not just to perform the analysis. This position is not an order taker. This position does require strong data analytical capabilities in order to perform the analysis, and then propose a recommendation based on that analysis.
Responsibilities
Responsible for serving as an expert in data analysis, reporting and formulating recommendations and providing guidance to other data analysts. Primary duties may include, but are not limited to:

Perform Data Analysis across multiple systems. Examples of analysis might include things like:

Gap analysis to determine similarities and differences in the workflow of the systems.

Analysis to identify opportunities to consolidate workflows, or systems across the business.

Opportunities to create crosswalks to allow for aggregation or disaggregation of data to be able to best interpret the data at the different levels of organization within a Data Warehouse.

Analyze data architecture that resides in multiple production system(s) in order to help create crosswalks across multiple systems when putting the data together into a consolidated data warehouse for organizational consolidated reporting and dashboards.

Bridge the gap between business stakeholders including the business needs and the larger development team.

Partner with the COB Product Owner to support building the Roadmap for the COB Product Line and writing JIRA Capabilities, Features, and Stories in an Agile SAFe framework.

Strong Analysis skills to be able to understand the current state of the business workflows and how the system. Research and gather data, perform analysis on the data, and perform efficient problem solving.

Engage business stakeholders at a Senior level in order to understand what kind of reporting and dashboards needs there might be in order to ensure the data is collected across the systems and then into the data warehouse to ensure the data is available for other reporting developers to produce the proper reports.

Identify data points needed in order to track key metrics.

Develops and analyzes business performance reports (e.g. for claims data, provider data, utilization data) and provides notations of performance deviations and anomalies. Creates and publishes periodic reports, as well as any necessary ad hoc reports. (a small portion of the time)

May require taking business issue and devising best way to develop appropriate diagnostic and/or tracking data that will translate business requirements into usable decision support tools. May make recommendations based upon data analysis.

Provides analytic consultation to other business areas, leadership or external customers. Data analysis encompasses a much higher level of complexity.

Qualifications - External

Preferences:

Experience in Coordination of Benefits (COB) domain

Experience as a Product Analyst, preferably in the Healthcare domain. Gathering requirements, writing user stories.

Experience in Atlassian products such as JIRA, Confluence, and/or JIRA AlignExperience with relational databases (Oracle, SQL Server, Teradata) using SQL to create tables, extract and summarize data.

Experience with the 270 and 271 EDI transactions is a plus.

Experience with data visualization using Excel, Tableau,

Requirements:

Requires a BS/BA degree in related field; minimum of 5 years' experience; or any combination of education and experience, which would provide an equivalent background.

Experience with relational databases and knowledge of query tools and statistical software is required. Ability to manipulate large sets of data.

Strong analytical, organizational, presentation and problem solving skills.

This job is more focused on higher level technical expertise, mentoring staff in lower job levels, more customer facing, higher level of collaboration, work is higher volume and/or higher risk, and modeling as compared to the Bus Info Analyst Sr job
Qualifications
This job will be for both commercial and government policies. Due to government policies, the applicant and incumbent fall under a `sensitive position' work designation and may be subject to additional requirements beyond those associates outside Government Business Divisions. Requirements include but are not limited to more stringent and frequent background checks and/or government clearances, segregation of duties principles, role specific training, monitoring of daily job functions, and sensitive data handling instructions. Associates in these jobs must follow the specific policies, procedures, guidelines, etc. as stated by the Government Business Division in which they are employed.
Anthem, Inc. is ranked as one of America's Most Admired Companies among health insurers by Fortune magazine and is a 2020 Diversity Inc. magazine Top 50 Company for Diversity. To learn more about our company and apply, please visit us at Careers.antheminc.com
REQNUMBER: PS40945
Anthem, Inc.