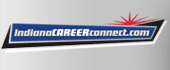 Job Information
Stanley Acess Technologies

Business Relationship Manager - Data & Analytics

in

Indianapolis

,

Indiana
72083BRTitle:Business Relationship Manager - Data & AnalyticsBusiness:US - Global ITState/Country/Province:Indiana No. of Positions:1Job Description:
Business Relationship Manager - Data & Analytics - Remote
We Don't Just Build The World, We Build Innovative Technology Too.
This is the career you've been waiting for your whole life. Joining the Stanley Black & Decker team means working in an innovative, tech-driven and highly collaborative team environment supported by over 58,000 professionals in 60 countries across the globe. Here, you'll get the unique chance to impact some of the world's most iconic brands including STANLEY TOOLS, DEWALT, CRAFTSMAN, MAC TOOLS and Black & Decker. Your ideas and solutions have the potential to reach millions of customers as we work together to write the next chapter in our history. Come build with us and take your career to new heights.
Who We Are
Joining the Stanley Black & Decker team means joining one of the world's largest, fastest-growing, and most dynamic companies. Stanley Black & Decker is unique in that we've got a rich and storied history dating back to 1843, but that hasn't stopped us from evolving into a vibrant, diverse, global growth company poised and ready for the future.
Being a part of our team means living our core values of
courage & innovation

agility & performance

inclusivity & collaboration

integrity & accountability

It means thriving in an environment of constant innovation and positive change. It means delivering tools, services, and solutions that the world counts on when it really matters. It means maintaining the highest standards in everything you do, every day.
Who You Are
You're a curious problem solver who has the ability to bring big ideas to life. You're creative and scrappy but can navigate a large organization with ease. You're agile and adaptable but work with precision to ensure we deliver top-notch customer experiences, always. You are a strategic advisor for each Business Unit through close working relationships with business partners and act as an strategic interface between IT and Business Partners to stimulate, surface and shape demand. You serve as an advisor to business partners to shape their strategy with regard to technology and educate partners about IT processes, roles, products and capabilities. You develop methodologies and strategies using a broad array of communication tools to inform, persuade, influence, direct and facilitate analysis and communication between business and IT. You will have strong logical reasoning skills and business intelligence, and the ability to communicate effectively and help our business use data to drive high performance and quality. Lastly, you'll help simplify remote development work with Agile-based project management initiatives and enable better remote decision-making with a clear Data Enablement plan by leveraging leading industry Data Analytics tools.
What You'll Do
Act as the technology advisor and thought leader to the assigned Business Unit or Function. ​

Champion to the Business for identifying and driving innovative IT solutions. ​

Lead IT transformation that drives business results. ​

Communicates business needs with technology solutions team to gain alignment between business needs and technical capabilities. ​

Influences and contributes to the overall corporate platform architecture, IT strategy and IT roadmap. ​

Represents IT within the BUs by maintaining a high degree of visibility within the business and attending business meetings and appropriate management forums, providing a central point of information for all related IT activities ​

Assists the business to form/improve process and systems solutions that are appropriate and adequate to satisfy both tactical and strategic business needs ​

Ensure project and initiative progress, including consistent and effective communication and managing escalation/risk. ​

Participate in the quarterly forecasting and IT annual budgeting and planning process for the assigned business units, and tracks IT spend ​

Helps evaluate IT project objectives and analyzes new business initiatives ​

Helps drive necessary change and accountability within the business and IT Leadership to achieve initial and lasting value from IT Initiatives.

Keep up on data industry trends and the availability of upgrades to a system and advising organizational leaders when changes need to be made.
You'll Have
Stakeholder relationship management experience and engagement at all levels ​

Understanding of future technologies​

Business acumen and Finance principles ​

Understanding of industry including financials, market trends, opportunities and threats ​

Business case development including identifying metrics that drive value​

Portfolio and Program Management ​

Knowledge of required technologies (including 3rd party solutions)​

Proficient in MS Excel, MS PowerPoint​

Deep understanding of application portfolio, IT strategy and roadmap, and business priorities​

Security, privacy and risk mindset​

BRMP or CBRM certifications preferred

Preferred experience with any of these tools: Alteryx, TAS, Data Lake, Snowflake, Redshift , PowerBI or Tableau
Education/Experience
• Undergraduate degree and 10+ years relevant experience, or
• Graduate degree and 8-10 years relevant experience.
10+ years of relevant experience or equivalent combination of education and work experience.

0-3 years leadership experience.
Benefits & Perks
You'll get a competitive salary and a comprehensive benefits plan that includes medical, dental, life, vision, wellness program, disability, 401k, Employee Stock Purchase Plan, Paid Time Off, including paid vacation, holidays & personal days, and tuition reimbursement. And, of course, discounts on Stanley Black & Decker tools and products and well as discount programs for many other vendors and partners.
What You'll Also Get
Career Opportunity: Career paths aren't linear here. Being part of our global company with 60+ brands gives you the chance to grow and develop your skills along multiple career paths.

Learning & Development: Our lifelong learning philosophy means you'll have access to a wealth of state-of-the-art learning resources, including our Lean Academy and online university (where you can get certificates and specializations from renowned colleges and universities).

Diverse & Inclusive Culture: We pride ourselves on being an awesome place to work. We respect and embrace differences because that's how the best work gets done. You'll find we like to have fun here, too.

Purpose-Driven Company: You'll help us continue to make positive changes in the local communities where we work and live as well as in the broader world through volunteerism, giving back and sustainable business practices.
Stanley Black & Decker is one of the world's largest, fastest growing and most dynamic companies. SBD, a Fortune 200 company is a world-leading provider of tools and storage, commercial electronic security and engineered fastening systems, with unique growth platforms and a track record of sustained profitable growth.
#LI-AH1
Requisition Number:72083BRFunction:Information Systems City:IndianapolisEEO Statement:All qualified applicants to Stanley Black & Decker are considered for employment without regard to race, color, religion, age, sex, sexual orientation, gender identity, national origin, disability, veteran's status or any other protected characteristic.Featured Category on SBD Careers:Technology & DataShow Virtual Roles:Virtual