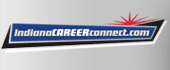 Job Information
Cummins Inc.

Business Resilience Leader

in

Indianapolis

,

Indiana
Business Resilience Leader
Description
We are looking for a talented Business Resilience Leader to join our team in either Columbus or Indianapolis, IN.
In this role, you will make an impact in the following ways:
Manage the development and maintenance of continuous improvement and enhanced capabilities in support of resilience

Define and implement key activities that enhances continuous organizational preparedness and recovery

Identify risk-based emergency preparedness initiatives that align to geographical, regional, and business threats; identify recovery strategies to mitigate impacts and recover operations as quickly as possible

Conduct organizational threat, hazard, and risk assessments to prioritize focus on prevention, preparedness and risk recovery initiatives

Oversee the governance structures and suitable escalation processes for ownership and oversight of continuous preparedness and recovery improvement; develop strong relationships with cross functional, Business Unit and Area Business Organization teams

Partner to drive resilience goals across functions and business units, and to align to Operations Excellence

Develop and maintain a comprehensive training and exercise plan that supports site resilience planning through tabletop, functional, and full-scale scenario-based exercises, to include focus on enhancing emergency response competency and capability; align exercises to site risk register

Oversee audit process for Cummins resilience program, with enhanced focus on key and critical sites, and ensure validation against industry best practice and previous continuity assessments, exercises, and reports

Facilitate implementation improvement strategy, processes, and tools for resiliency, to include business applications for managing controls, such as RSA Archer

Manage vendors and requirements that align with program needs, ensuring deliverables are met on time and within budget. Establish regular reporting requirements to review progress and mitigate potential issues; discuss recommendations and findings

Consults and supports processes, capabilities, systems and data for the function aligned to end-to-end value stream performance goals

Partners to drive improvement activities within the function to deliver performance objectives of impacted value streams and improve outcomes for customers

Stays connected within relevant industries to support advancement within the function and position the company for sustainability and growth

Coordinates the creation of functional maturity goals in collaboration with business leaders, other functional leaders and end-to-end process owners

Identifies and manages the functional excellence strategy and roadmap to achieve functional maturity goals

Manages performance metrics for the function that contribute to performance goals of one or more internal value chains or end-to-end processes

Coordinates enterprise-level governance of functional processes, systems and data as part of the overall end-to-end framework

Supports appropriate functional talent activities including composition of global position profiles, functional competencies, and functional learning and development needs

Contributes to the development of the functional learning strategy to include experiential learning, networking, professional associations and formal training courses

Utilizes business knowledge and experience to identify growth opportunities for the function to improve outcomes for the customer

Sustains operational knowledge of functionally relevant practices, analytics, governance, and quality, knowing who can help customers

Routinely engages with industry experts and peers, conducting research on best practices

Collaborates with end to end process owners and functional excellence peers to prioritize continuous improvement efforts for the function

Delivers improvements that are measurable and significant

Participates in knowledge sharing to develop enterprise subject-matter expertise in one or more functions
Qualifications
To be successful in this role you will need the following:
Customer focus - Building strong customer relationships and delivering customer-centric solutions.
Strategic mindset - Seeing ahead to future possibilities and translating them into breakthrough strategies.
Global perspective - Taking a broad view when approaching issues, using a global lens.
Action oriented - Taking on new opportunities and tough challenges with a sense of urgency, high energy, and enthusiasm.
Optimizes work processes - Knowing the most effective and efficient processes to get things done, with a focus on continuous improvement.
Business insight - Applying knowledge of business and the marketplace to advance the organization's goals.
Manages complexity - Making sense of complex, high quantity, and sometimes contradictory information to effectively solve problems.
Drives engagement - Creating a climate where people are motivated to do their best to help the organization achieve its objectives.
Drives vision and purpose - Painting a compelling picture of the vision and strategy that motivates others to action.
Manages ambiguity - Operating effectively, even when things are not certain or the way forward is not clear.
Situational adaptability - Adapting approach and demeanor in real time to match the shifting demands of different situations.
Organizational savvy - Maneuvering comfortably through complex policy, process, and people-related organizational dynamics.
Education, Licenses, Certifications
College, university, or equivalent degree required
Certified Emergency Manager (CEM) through the International Association of Emergency Managers (IAEM), preferred
Certified Business Continuity Institute (CBCI), or Certified Business Continuity Professional (CBCP) through DRI International, preferred
Experience
7 years relevant experience required, including managerial experience.
Prefer strong experience leading strategic and change efforts within a function or business unit; and the ability to make and drive connections across relevant work streams.
Solid communication and stakeholder management skills, as well as ability to work comfortably amidst ambiguity important for success in this role.
Job SAFETY/SECURITY
Primary Location United States-Indiana-Columbus-US, IN, Columbus, Corporate Office Building
Other Locations United States-Indiana-Indianapolis-US, IN, Indianapolis, Cummins DBU Headquarters
Job Type Experienced - Exempt / Office
Recruitment Job Type Exempt - Experienced
Job Posting Feb 3, 2021, 6:18:50 PM
Unposting Date Ongoing
Req ID: 210000B1
Cummins Inc.