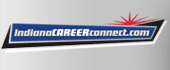 Job Information
Indy Gov

Business Services Consultant

in

Indianapolis

,

Indiana
Business Services Consultant
Print (http://agency.governmentjobs.com/indianapolis?jobID=2983655&sharedWindow=0)
Apply
Business Services Consultant
Salary
$42,000.00 - $56,000.00 Annually
Location
City County Building, IN
Job Type
Full Time
Department
Information Services Agency
Job Number
05859
Closing
5/11/2021 11:59 PM Eastern
Description

Benefits

Questions
Position Summary
Position is responsible for leading complex strategic technology planning in all City County departments. The Business Services Consultant provides enterprise wide oversight in support of the CIO's office as it relates to planning and budgetary practices, project management and other IT initiatives. The Business Services Consultant provides customer communication and advocates for customer needs on enterprise wide projects while also selling ISA emerging and existing technologies and concepts across the enterprise.
Position Responsibilities
Provides enterprise wide oversight and leadership in support of the CIO's office by serving as the primary customer contact for assigned agency and departments.
Leads complex strategic technology planning with assigned City/County departments for the purpose of business/IT strategy development, solutions discovery, service management, risk management and relationship management.
Communicates, markets, and sells emerging and existing information technologies and concepts across the enterprise.
Works with ISA Management and vendor partners to actively address customer satisfaction issues and ensure strategy is aligned across the organization.
Recommends and implements process improvement within customer departments and ISA.
Plans and manages projects.
Interviews customers and documents business requirements and translate them into application and operational requirements.
Works within the Business Services Team and ISA Organization to identify synergies between customer needs and solutions in order to allow ISA to more efficiently provide IT services.
Research, analyze and evaluate customer IT initiatives.
Understands ISA Services and communicates them effectively to customers while acting as an advocate – the voice of the customer to ISA and the voice of ISA to the customer.
May perform other duties as needed to meet the needs of the business.
Qualifications
Bachelor's degree in computer science, computer technology, business or related field and eight (8) years relevant work experience working with information technology systems, or any equivalent combination of education, training, and experience which provides the necessary knowledge, skills and abilities. Excellent oral and written communication skills with an outgoing, customer service attitude.
Independent Judgment
Independent judgment is utilized on a regular basis. Incumbent works independently to analyze customer and enterprise business needs and translate them into an appropriate technical solution. Reviews technical specifications and makes appropriate recommendations for management decisions. Position requires the knowledge of established policies and procedures, which controls most of the incumbent(s) actions.