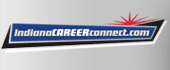 Job Information
Carrier

Carrier Excellence Leader

in

Indianapolis

,

Indiana
Date Posted:
2020-08-26-07:00
Country:
United States of America
Location:
CAI23: Carrier-Indianapolis, IN 7310 W Morris St, Indianapolis, IN, 46231 USA
GENERAL RESPONSIBILITIES:
Carrier is the world's leader in high-technology heating, air-conditioning and refrigeration solutions.
Manager adds description:
Carrier Excellence is the continuous improvement aspect of the Carrier Operating System applicable to all areas of the company including manufacturing, field/service/sales, engineering and business processes. Carrier Excellence is a comprehensive approach to achieving higher levels of customer satisfaction and business performance. The practice of Carrier Excellence brings together proven tools, methodologies, human ingenuity, and leadership, while fostering a positive continuous improvement culture. Carrier Excellence is customer focused, data driven and process oriented to achieve results. In this role will the employee will be lead, train, facilitate and be a focal point for productivity improvement initiatives in Residential Engineering.
KEY RESPONSIBILITIES:
Each day, the engineering team is working to meet some of the most unique and exciting global challenges. In order to maintain our role as a global leader, we continue to seek talented, ambitious individuals to join engineering. If you thrive in a fast-paced environment and are looking for an opportunity to apply your technical expertise, then we have a great opportunity for you. We are seeking an innovative, data driven, results-oriented team member to contribute to our continued legacy of innovation and success.
The candidate will have responsibility for the following in addition to adhoc assignments as needed.
Lead the Engineering organization in capturing and driving continuous improvement efforts to achieve Carrier Excellence

Develop action plans and drive the implementation of lean processes across the Engineering organization to obtain measurable improvements in efficiency, performance and savings

Lead lean events, train and encourage the organization in the use of lean concepts and mentor people using lean tools

Lead the organization of standard work

Maintain Engineering metrics dashboard

Be a focal point to advance process maturity efforts

Organize and Lead QCPC reviews

Focal point for integration of central initiatives in BU

Create the lean vision and implement a lean strategy to identify, organize, and quantify productivity initiatives

Develop value stream maps for the organization and eliminate process waste through implementation of lean techniques

Guide teams in developing and executing lean plans to reduce inventory, testing time, and waste and to improve process quality

Promote Six Sigma/Lean integration utilizing strength of both methods to achieve business goals

Drive, guide and facilitate teams on RRCA/DIVE methods for process escapes
LEVEL OF RESPONSIBILITY:
Manager adds descriptions:
TYPICAL EDUCATIONAL REQUIREMENTS:
BA/BS degree w/10+ years experience

MA/MS degree w/5–8+ years experience
Bachelor's degree in Mechanical Engineering, Industrial Engineering, Electrical Engineering or other related field preferred.
KEY QUALIFICATIONS:
This person will need to be dynamic, outgoing, and self-motivated for this role

Effective at leading change and influencing at all levels of the organization

Excellent communication skills and ability to tailor communications to different audiences

Deep experience with current continuous service techniques, including involvement with kaizen, value stream mapping, standard work, RRCA, and/or other lean tools
Carrier is An Equal Opportunity/Affirmative Action Employer. All qualified applicants will receive consideration for employment without regard to race, color, religion, sex, sexual orientation, gender identity, national origin, disability or veteran status, age or any other federally protected class.
Job Applicant's Privacy Notice:
Click on this link at https://www.corporate.carrier.com/legal/privacy-notice-job-applicant/ to read the Job Applicant's Privacy Notice
Carrier