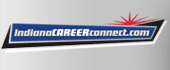 Job Information
MacAllister

Caterpillar ThinkBIG Program - Associates Degree Sponsorship

in

Indianapolis

,

Indiana
The Caterpillar Think BIG Program is a sponsored education program to grow future Caterpillar Mechanics. The program is provided in partnership with MacAllister Machinery, Owens Community College in Ohio, and Caterpillar Inc. The successful student will complete a 2 year Associate Degree in Caterpillar Dealer Technician/Diesel Technician Program, as well as multiple paid internships, ultimately graduating with little to no debt depending on grades attained.
As a Think BIG student, you will:
Spend 8 weeks in school, learning theory and taking hands on courses in becoming a Caterpillar Dealership Technician

Spend the next 8 weeks at your local Caterpillar Dealer, doing a paid internship, putting theory that you've learned to real world situations

Overall the course will take 2 years to complete
The course will take you through a variety of different tasks, including but not limited to:
Electronics

Diagnostics

Engines and Transmissions

Hydraulics

General Education, such as Mathematics, that supports the program
The program will reimburse you for your per semester schooling cost, depending on your grades throughout that semester. A student who takes the program seriously and makes an effort to succeed in both school and at the work place will be ultimately rewarded with:
An Associate Degree in Diesel Technology

No Student Debts

A successful career as a Caterpillar Dealer Technician
For more detailed information visit:
MacAllister Think Big Website: https://www.macallister.com/about/careers/thinkbig/
Caterpillar Think Big Website: https://www.caterpillar.com/en/careers/career-areas/dealer-technician/education/thinkbig-technicianeducation.html
Owens Community College: https://www.owens.edu/academics/program/caterpillar-dealer-service-technician.html
In order to qualify for the Think BIG Program:
Must have a minimum GPA of 2.5 or higher

Must have a high school diploma or equivalent
As part of the application process you must:
Complete this online application

Send a Portfolio to careers@macallister.com that includes:

300 Word statement of career goals

Three (3) Reference Letters from Teachers, Counselors, or former employers

Clear record of your attendance in your final year of school

Results from Accuplacer Test or ACT (Accuplacer can be administered through Community Colleges, ACT information can be found here)

Complete a Mechanical Aptitude Test (MacAllister will administer this test)
Deadline for Portfolio Submissions are March 30th.
MacAllister Machinery is excited to embark on a journey to build your career as a Caterpillar Dealer Technician!
The duties and responsibilities described here are not a comprehensive list, and the scope of the job may change as necessitated by business demands.
MacAllister Machinery Co Inc. is an Equal Opportunity Employer (EEO)
Job ID: 2020-3729
Shift: 1st
External Company Name: MacAllister Machinery Co., Inc.
External Company URL: http://www.macallister.com/
Street: 6300 Southeastern Ave