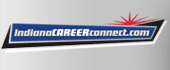 Job Information
Franciscan Health

Clinical Manager

in

Indianapolis

,

Indiana
Clinical Manager
Oncology and Hematology Specialists
Franciscan Physician Network
8111 S. Emerson Avenue, #101 Indianapolis, IN 46237
Days
Full-Time
Associates Required
WHAT WE NEED
Medical offer manager
WHO WE ARE LOOKING FOR
The back-end of a clinical office is a busy place. Maintaining medical records, scheduling procedures, managing billing and data entry are just some of the tasks required to provide high quality patient care. Our office needs someone who can address the daily needs of staff and patients pleasantly and efficiently. Someone who can manage people and policies with equal skill. Think you've got what it takes?
Are you a responsible manager of people and resources? Do you take pride in your communication skills both written and verbal? Are you
WHAT YOU WILL DO
Address day-to-day issues involving staff or patients.

Assist staff clinical areas when needed.

Provide appropriate people to keep staff trained on relevant clinical issues (new equipment, medications, procedures, computer programs, etc).

Hold monthly staff meetings to keep staff up to date on changes and issues relevant to the clinical world.

Ensure staff has CPR training and up-to-date TB test.

Update Policies and Procedures related to safety in the clinical areas.

Maintain Crash Carts and Precipitous Labor Bags.

Overall staffing of practices as well as taking call-ins daily.
WHAT IT TAKES TO SUCCEED
Good communication skills in dealing with patients, physicians and other personnel.

Three to five years physician office experience preferred.

Previous management experience in Health Care Management preferred.

Exceptional organizational skills.

Intermediate or better level in using Microsoft Office/Suite Outlook and Excel.
WHAT WE'RE LOOKING FOR
3-5 Years Experience
License(s): Registered Nurse
Certification(s):
Travel: Never or Rarely
EQUAL OPPORTUNITY EMPLOYER
It is the policy of Franciscan Alliance to provide equal employment to its employees and qualified applicants for employment as otherwise required by an applicable local, state or Federal law. Franciscan Alliance reserves a Right of Conscience objection in the event local, state or Federal ordinances that violate its values and the free exercise of its religious rights. Franciscan Alliance is committed to equal employment opportunity.
PHYSICIAN OFFICE STAFF ​​​​
Indianapolis, IN, US, 46237
Full-Time
Never or Rarely
employmentType: Full-Time
Days
Indianapolis
IN
46237
8111 S. Emerson Avenue, #101