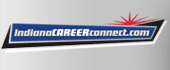 Job Information
Cummins Inc.

Communications Specialist - Senior

in

Indianapolis

,

Indiana
Communications Specialist - Senior
Description
In this role, you will make an impact in the following ways:
Utilizing Digital media savvy by leveraging current and emerging digital media strategies (e.g. email automation, social media, content management systems, etc.) to influence buyer behavior or target audiences to a desired action.

Utilizing Creative Communication Design while applying the appropriate tools and media types to create effective, high-quality visual and experiential media.

Business Writing, along with Project management of various communication initiatives, including collateral and asset development

Anticipating and balancing the needs of multiple stakeholders while supporting our Components Segment communications, with emphasis on the development of content for digital platforms

Brand Management, creating a competitive advantage through brand recognition, applying brand standards to create a consistent perception and defend the company reputation.

Data Analytics, interpreting information and leveraging analytical problem-solving tools and communicating meaningful patterns that drive business insights while assessing the quality of data as an initial step of the analysis
Qualifications
To be successful in this role you will need the following:
College, university, or equivalent to Bachelors' Degree and Client/account management experience

Digital experience in emerging trends, digital for business, metrics, and paid vs. organic, advertising content

Graphic design skills, visual communications channel capabilities preferred

Experience with a global organization or other business with a large online presence
Compensation and Benefits
Base salary rate commensurate with experience. Additional benefits vary between locations and include options such as our 401(k) Retirement Savings Plan, Cash Balance Pension Plan, Medical/Dental/Life Insurance, Health Savings Account, Domestic Partners Coverage and a full complement of personal and professional benefits.
Cummins and E-verify
At Cummins, we are an equal opportunity and affirmative action employer dedicated to diversity in the workplace. Our policy is to provide equal employment opportunities to all qualified persons without regard to race, gender, color, disability, national origin, age, religion, union affiliation, sexual orientation, veteran status, citizenship, gender identity and/or expression, or other status protected by law. Cummins validates right to work using E-Verify. Cummins will provide the Social Security Administration (SSA) and, if necessary, the Department of Homeland Security (DHS), with information from each new employee's Form I-9 to confirm work authorization.
Job COMMUNICATIONS
Primary Location United States-Indiana-Indianapolis-US, IN, Indianapolis, Cummins DBU Headquarters
Job Type Experienced - Exempt / Office
Recruitment Job Type Exempt - Experienced
Job Posting Feb 12, 2021, 7:17:09 AM
Unposting Date Ongoing
Req ID: 210000DG
Cummins Inc.