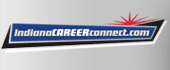 Job Information
The John H. Boner Community Center Inc

Community Builder

in

Indianapolis

,

Indiana
Position Summary:
The Community Builder is responsible for working collaboratively with neighborhood residents, partner organizations, funders and Center staff to implement objectives contained in the Quality of Life plan. This includes maintaining and updating the plan, convening quarterly neighborhood summits, convening topical summits as needed and maintaining the QOL plan website and social media. This position is also responsible for intentional and purposeful collaboration between agencies in the Near Eastside neighborhoods who take part in the Near Eastside Quality of Life Plan. This includes neighborhood residents, groups, and other community organizations like Thomas Gregg Neighborhood School, Near East Area Renewal, Englewood CDC, Westminster Neighborhood Services and NESCO. Critical to the success of this position is the ability to engage the broadest coalition of various Near Eastside stakeholders.
Essential Functions:
Community Building: Develops community collaborations and partners to address systemic issues that impact individuals who live, work and/or worship in the Near Eastside of Indianapolis. Develops and maintains effective relationships within the community networks.

Marketing/ Communication: Develops and maintains a communication system which assures effective flow of information. Responsible for the development of promotional materials for internal and/ or external publicity consistent with standards established by the community center.
Leadership: Is accountable for the strategic planning, program development, and overall operational administration including coordination of on-going activities to meet the program's established goals and objectives.

Accountabilities: Ensures compliance with all grant, contracts, donor agreements and reporting requirements. Ensures that the program goals and objectives are met and provide service delivery in a manner consistent with all funding objectives.

Continuous Improvement: Ensures optimal utilization of resources and maintain quality while reducing cost. Works with others to continually identify areas of improvement. Effective evaluation of results. Works continually toward the improvement of the program. Promotes the professional and personal development of staff/volunteers. Models expected behaviors and serves in a collaborative role to community center staff.
Program Management: Preserves the missions and philosophies of all assigned programs by defining, safeguarding, and strengthening the value base of the program.
Assist residents, groups, organizations and institutions with identifying neighborhood assets and needs.

Assist in creating partnerships between families, residents, neighborhood-based organizations, faith-based organizations, city/state government, health and human service providers, community development corporations, job training, and educational institutions, housing local businesses and other community assets.

Share data and provide access to information for the benefit of residents, groups, organizations and institutions. Compile, assemble and distribute stories about the neighborhood community building, planning and implementation process.

Organize and coordinate neighborhood meetings specific to community building and quality of life planning.

Provide hands on skill development and capacity building to neighborhood resident groups, organizations and institutions. In addition, working with these groups to identify and nurture emerging leaders in the neighborhood.

Engage in neighborhood events for outreach and public relations.

Coordinate volunteer opportunities.

Other duties as assigned by Chief Executive Officer.
Qualifications/Knowledge/Skills/Abilities:
Demonstrated experience in community organizing, coalition building and working with diverse groups

Requires extensive knowledge of the near eastside and the various neighborhood organizations

Requires knowledge of the Near Eastside neighborhood resources and demographics

Requires written and verbal communication skills

Requires strong organizational and interpersonal skills

Requires ability to work both independently and in a team environment

Requires ability to track and perform multiple tasks and manage projects

Requires cultural competency and appreciation of diversity

Requires tact and diplomacy when communicating with neighborhood residents and groups

Requires the ability to be flexible in your day-to-day work schedule including evening and weekend meetings

Requires strong work ethic

College degree preferred but not required Bi-lingual fluency is not required, but is desired