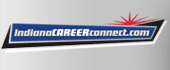 Job Information
ProAutomated Inc.

Construction Coordinator

in

Indianapolis

,

Indiana
Overview
Traveling, meeting customers, project management, programming, problem solving and working with a great team. We?re looking for people who think critically, communicate effectively, and love seeing a project to completion. You?ll be traveling both regionally and across the country, doing field site management for Industrial Automation job sites.
Is your inner child screaming yet? Project management, programming and fixing cutting-edge smart automation equipment, while getting to travel to exciting new places - your dream job is right in front of you! If you like to sleep in your own bed each night, this is NOT the job for you. This is a terrific opportunity for someone looking to have a fresh start in a new industry, or continue to build a career.
Military/Veteran friendly employer. Our military/veteran employees overwhelmingly value having a job with a sense of purpose, traveling, and appreciated the high standards/expectations of our work.
Offering
Paid training program which sets you on a path for success in this position (both class room and job site training)

Laptop, iPhone and all necessary tools provided for use

Competitive benefits

Vacation time upon completion of training & "Take-as-you-need-it" vacation after 18 months of employment

Dedication Bonus of up to $12,000 to reward tenure of 3 years of employment

Catastrophe Fund to aid ProA employees impacted by major events

A private company that listens to employees and takes their suggestions seriously
Candidate Requirements
Minimum 2 years experience in the engineering / construction industry

Two or four-year degree (technical field preferred) a plus

Desire to travel - must be able to handle heavy travel for at least the first year; being away from home for 2 weeks at a time; occasional travel to the U.S. for work or training

Excellent written and verbal communication skills

Project management experience for project lengths between 1 week and 6 months

Ability to think clearly and logically through complex situations

Flexible to adapt to same-day and next-day changes to project scope and location

Willingness to do controls engineering as needed; PLC experience a plus

Must own a car within 45 days of employment with ProAutomated

Must be located, or be willing to relocate to, within 50 miles of a major airport
What you will be doing
Responsible for day-to-day running of an Industrial Automation job site

Act as the point of contact for jobsite and be the liaison for the Project Manager. You will be the leader others look to. Effective communication is key

Ensuring systems are installed correctly (sensors & equipment are calibrated and wired properly)

Training customers on how to operate the system

Compile daily reports along with pictures of the project completion for Project Manager. You will be their eyes and ears onsite!

Ensure the job site runs safely. CPR Certification may be required

You will be proud of the projects you are working on!

This job does NOT require any financial or budgeting work
Interested in finding out more about ProAutomated? Please visit the About Us (https://www.proautomated.com/about-proa) page of our website.
Principals only. Recruiters, please don't contact this job poster. Do NOT contact us with unsolicited services or offers.
Watch below to get a sense of how your adventure with ProAutomated begins: