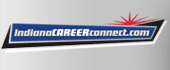 Lilly

Consultant-IT

in

Indianapolis

,

Indiana
46620BR
Responsibilities:
For 140 years, Eli Lilly and Company has been dedicated to meeting the healthcare needs of people in the United States and around the world. We address these needs primarily by developing innovative medicines—investing a higher percentage of our sales in research and development than any other major pharmaceutical company. Lilly is now evolving beyond medicines to a digital health model that combines medicines with devices and software to improve patient care outcomes. Digital Health serves as a strategic function in the design, delivery, and operation of digital solutions to enable patient use of connected solutions that integrate this into the broader healthcare and clinical trial delivery models. Lilly does this while maintaining the highest standards of patient safety, ethical practice, and data quality.
As a key member of the technical operations team, the Cloud Infrastructure Lead will provide technical leadership and guidance for other cloud engineers while building, monitoring, and managing cloud implementations. The role will work directly with architecture, security, and software development teams to help shape and support cloud native deployments across the globe.
This position will report to the Director of IT Digital Operations, Digital Health.
Key Objectives/Deliverables:
Scalable Execution: Design AWS infrastructure and automation for global operations and support capabilities that enable the Digital Health Program to function as a first-rate software organization. Lead large scale and complex cloud deployments and support services.

Continuous Improvement: Continuously identifying opportunities to automate and innovate on cloud infrastructure. Consult software development teams on the appropriate usage and implementation of platform services. Promote skills advancement for yourself and others.

Secure Operations: Partner with the Digital Health cybersecurity team to ensure appropriate design and controls exist to ensure secure and reliable cloud infrastructure.

Prioritize Privacy: Ensure consumer privacy concerns and rights are built into cloud architecture & operations playbooks.
Responsibilities include the following:
Leverage infrastructure-as-code to translate architecture, security, and software needs into automated, deployable cloud datacenters

Adhere to common cloud architecture frameworks and leverage best practices to ensure efficient, reliable, secure and cost effective cloud infrastructure

Identify and automate repeatable processes and maintenance activities with cloud service offerings, 3rd party tools, and proprietary scripts

Provide Tier-3 and Emergency Support for production, pre-production, and ancillary environments

Lead cloud-to-cloud integration projects with external partner organizations

Mentor/coach junior engineers and support personnel

Act as the technical interface to our cloud vendor resources, as required, to validate designs and to aid in diagnosis/repair

Participate in the creation of procedures, operating level agreements, and work instructions

Ensure the availability and continued innovation of DevSecOps tooling including CI/CD pipelines and associated procedures

Oversee production performance monitoring and capacity forecasting

Monitor performance and availability of production environments running on IaaS and PaaS cloud platforms
Req ID:
46620BR
Additional Skills/Preferences:
AWS Certified Solution Architect, or ability to pursue certification within 18-24 months of hire

Experience working in a datacenter OR a mature DevOps organization

Experience with YAML, JSON, Python, NodeJS, Ansible, Chef, Docker, Jenkins, Linux, PostgresDB

Experience with a multitude of AWS services; especially CloudFormation, IAM, Route53, ALB/ELB, VPC, EC2, Lambda, S3, KMS, CloudTrail, Config, CloudWatch

Experience in regulated software development and deployments – medical device software and infrastructure is highly preferred

Experience working in the Life Sciences, Healthcare, or Medical Device industries

Experience working as part of a globally disbused team

Strong understanding of cybersecurity operation principles

Strong understanding of NOC/SOC capabilities and expectations

Strong understanding of US Federal and State, EU and European national privacy law

Significant knowledge of industry standards bodies and practices related to information technology such as ITIL, NIST, ISO, and IEC

Additional certifications related to information technology, software, and/or cybersecurity
Additional Information:
Lilly is an EEO/Affirmative Action Employer and does not discriminate on the basis of age, race, color, religion, gender, sexual orientation, gender identity, gender expression, national origin, protected veteran status, disability or any other legally protected status.
Title:
Cloud Engineer Lead
Job Category:
Information Technology
Basic Qualifications:
Bachelor's degree

5+ years in experience running production environments for consumer software products

Minimum of 2 years experience running production environments on AWS

Qualified candidates must be legally authorized to be employed in the United States. Lilly does not anticipate providing sponsorship for employment visa status (e.g., H-1B or TN status) for this employment position.
Company Overview:
At Lilly, we unite caring with discovery to make life better for people around the world. We are a global healthcare leader headquartered in Indianapolis, Indiana. Our 39,000 employees around the world work to discover and bring life-changing medicines to those who need them, improve the understanding and management of disease, and give back to our communities through philanthropy and volunteerism. We give our best effort to our work, and we put people first. We're looking for people who are determined to make life better for people around the world.
City:
Indianapolis
Country:
USA
State / Province:
Indiana
Region:
North America
Lilly