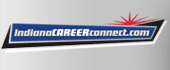 Job Information
Lilly

Consultant Statistician - Computation

in

Indianapolis

,

Indiana
At Lilly, we unite caring with discovery to make life better for people around the world. We are a global healthcare leader headquartered in Indianapolis, Indiana. Our 35,000 employees around the world work to discover and bring life-changing medicines to those who need them, improve the understanding and management of disease, and give back to our communities through philanthropy and volunteerism. We give our best effort to our work, and we put people first. We're looking for people who are determined to make life better for people around the world.
Responsibilities
The Statistical Analyst will coordinate and manage development, support, and maintenance of SAS Macros, R functions, and tools/apps for the purposes of supporting and instantiating standards in the clinical development space from data collection through CDISC datasets, TFLs, and submission. The primary focus of this role will be to assist with the global implementation of TFL standards and strategic projects where reusable code concepts are applied. Additionally, the Statistical Analyst will be fulfilling the following:
Influence, define, and instantiate core and therapeutic area standards for broader reusability and drive toward consistency; understand, influence, and incorporate industry standards (CDASH, SDTM, ADaM, TFLs, ODM).

Influence, guide, and develop Lilly's coding strategy for implementing TFL standards with R and SAS.

Influence and develop comprehensive and inter-connected tools to facilitate data flow through various parts of the clinical development space.

Responsible for providing technical leadership and ownership for statistical standards across the clinical trial dataflow.

Assist in and/or be accountable for selecting statistical methods for data analysis, authoring the corresponding sections of the analysis plan, and conducting the actual analysis once a reporting database is created.

Maintain proficiency with respect to statistical programming and methodology while applying it in new and varied methods.

Effectively justify methods selected and implement previously outlined analysis plans.

Conduct peer-review of work products from statistical colleagues.

Effectively utilize current technologies and available tools for conducting the clinical trial analysis.

Develop standards for transformations of source data into observed and analysis datasets, including derived variable standards.

Develop metadata used to automate and control the clinical trial dataflow process
Communication of Results and Inferences:
Assist or respond to regulatory queries working in collaboration with other statistical colleagues.
Therapeutic Area and Systems Knowledge:
Understand relevant disease states in order to enhance the level of customer focus and collaboration.

Ensure replication of tools and systems, where applicable and stay informed of technological advances.

Continually seek and implement means of improving processes to reduce cycle time and decrease work effort

Participation on external committees to develop and influence industry standards, processes and tools
Regulatory and Quality Compliance:
Perform work in full compliance with assigned curriculum(s) and will be responsible for following applicable corporate, medical, local, and departmental policies, procedures, processes, and training.
Minimum Qualifications
Master's degree in Statistics, Biostatistics, Computer Science, Informatics, Mathematics or in a related field or equivalent OR Bachelor's degree in Statistics, Biostatistics, Computer Science, Informatics, Mathematics or in a related field or equivalent PLUS minimum 10 years of experience in SAS and/or R coding within the clinical development space.

Minimum of 6 years experience in SAS and/or R coding within the clinical development space.
Other Information/Additional Preferences
Experience in implementing pharmaceutical industry standards such as ICH guidelines, SDTM, ADaM, CDISC, CDASH, etc.

Proficiency in statistical programming languages/software such as SAS, R, Spotfire, WinBUG, etc

Interpersonal/teamwork skills for effective interactions.

Experience in and promoting best practices around building reusable code.

Technical growth and application with working knowledge of statistical software

Self-management skills with a focus on results

Creativity and innovation

Demonstrated problem solving ability and attention to detail

CDISC standards, data analysis, technology and systems expertise

Leadership and project management skills – ability to prioritize and delegate projects

Experience modeling information or metadata
Eli Lilly and Company, Lilly USA, LLC and our wholly owned subsidiaries (collectively "Lilly") are committed to help individuals with disabilities to participate in the workforce and ensure equal opportunity to compete for jobs. If you require an accommodation to submit a resume for positions at Lilly, please email Lilly Human Resources ( LillyRecruitingCompliance@lists.lilly.com ) for further assistance. Please note This email address is intended for use only to request an accommodation as part of the application process. Any other correspondence will not receive a response.
Lilly is an EEO/Affirmative Action Employer and does not discriminate on the basis of age, race, color, religion, gender, sexual orientation, gender identity, gender expression, national origin, protected veteran status, disability or any other legally protected status.
At Lilly we strive to ensure our employees are part of a team that cares about them and our shared purpose of making life better for those around the world. How do we do this? We continue to look for ways to include, innovate, accelerate and deliver while maintaining integrity, excellence and respect for people.​ We hope that you seek to join us on our journey as we create medicine and deliver improved outcomes for patients across the globe!
#WeAreLilly
Lilly