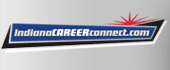 Job Information
Humana

Consumer Insights & Experience Senior Professional

in

Indianapolis

,

Indiana
Description
About Author by Humana
Consumers have come to expect personalized and seamless experiences, enabled by technology, in nearly all aspects of their daily lives - how they stay connected, shop, book travel and manage their finances. They will demand similarly personalized experiences for managing their health.
To better respond to consumer needs, reduce friction points and inspire a brighter future for healthcare in America, Humana has created a new business focused on the whole health needs of Medicare Advantage members, called Author by Humana. Author is a customer-centered service experience designed to foster a trusting relationship with seniors, enabling them to simply and easily access the healthcare they need and unlocking their potential to live healthy, vibrant lives on their terms.
Author operates independently with a 'startup-like' mentality, and the enthusiastic support and backing of Humana and its board, with the goal of changing the healthcare industry from managing transactions to supporting a member's whole health.
Job Summary
The Consumer Strategy team drives the vision for consumer engagement across all touchpoints, including customer service, brand, communications, physical interactions, and digital experiences, while informing plan products and clinical services.
The Consumer Insights + Experience Professional defines and optimizes voice of customer and customer experience measurement programs to understand Author by Humana members' responses to Author services, as inputs to strategic decision-making and design of offerings. This role presents the unique opportunity to build and evolve the journey and experience of our members from the ground up. We are looking for individuals who are passionate about solving big problems in healthcare, purpose-driven to work every day to improve the lives and health of the members we serve.
Responsibilities
Role Description
The Consumer Insights + Experience Professional will be responsible for executing and reporting on existing voice of customer programs in addition to improving and augmenting new programs that generate consumer experience measurement. You will partner with product, design, research, marketing, customer service and other parts of the organization to understand needs for customer experience measurement and execute on the programs to deliver it.
This includes understanding our unique consumer-centered model, defining experience metrics to track its success, designing and executing programs to collect those metrics, reporting and making recommendations based on voice of customer feedback and experience metric tracking. You will work alongside others on the Consumer Insights + Experience team to support and evolve our practice, contributing to foundational activities which will become core to our process and approach.
This position is a full time, individual contributor role, and reports to Author's Director of Consumer Insights + Experience.
Primary responsibilities for this role include:
Drive definition, execution, monitoring, and adoption of consumer experience measurement standards, KPIs across all consumer touchpoints

Establish metrics for tracking trust, the quality of relationship with consumers, and the strength of influence on consumer behavior change

Design, execute and report on voice of customer programs

Identify and activate critical VOC and experience measurement processes, tools, partners, and best practices

Define and apply rapid feedback loop approaches to understand consumer experience of Author offerings, identify and activate issues and opportunities to address

Engage existing insights and analytics resources within and beyond Author to mine VOC and experience insight from across the Humana organization

Maintain an archive of valuable experience measurement and VOC insight as it is developed and socialize it within and beyond Author over time

Share insight with cross-functional teams, inspiring them to explore and understand our consumers' experiences and perceptions to inform offering development and evolution, business decision-making

Capture stories of our consumers through personas/archetypes, segmentations, journey maps, other tangible and compelling formats

Serve as an advocate, representing the consumer voice in all contributions to the Author business and offering throughout the development process
The successful candidate will be:
Passionate about a vision to change the trajectory of senior health in America

Curious, empathetic, and human-centered

Radically committed to the consumer

Comfortable with ambiguity and experimentation, nimble

Driven to rapidly explore, develop, and deliver measurement and insights approaches

Collaborative and consultative across multi-disciplinary teams, both internal and external to an organization

Self-driven, self-initiating, and accountable with time, resources, and relationships

A problem-solver with a growth mindset; willing to jump in and figure it out, whatever the problem

Authentic, confident, balancing experience with a willingness to learn

An exceptional and compassionate communicator

Unafraid of challenging the status quo
Required Qualifications
Bachelor's degree

5+ years' combined experience in voice of customer, consumer experience measurement, customer value segmentation and measurement

2+ years' experience working with cross-functional teams to deliver programs

Familiarity with a variety of approaches to quantitative voice of customer methods, experience measurement, relationship tracking, and customer journey modeling

Experience communicating complex and functional strategies to senior management

Quantitative analysis and modeling skills in Excel

Ability to visualize analysis and insights in presentation and digital formats including Powerpoint
Preferred Qualifications
Master's degree

Experience in design strategy, design research, lean start-up, or management consulting

Experience with human-centered design, design thinking practices and tools

Experience working in Fortune 50 brands, healthcare and/or insurance sectors
Scheduled Weekly Hours
40
Humana