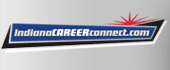 Job Information
Acxiom LLC

Credit Bureau Analyst (US Remote Opportunity)

in

Indianapolis

,

Indiana
The candidate will serve as the subject matter expert in credit bureau data and capabilities. The individual will focus on managing the execution and delivery of a diverse suite of data sources and other information assets supporting acquisitions and existing card member channels of a financial services client. The individual will be required to collaborate with internal teams and external vendors and successfully manage the end to end project life cycle for credit bureau data deliverables that supports a variety of critical requirements for risk policy, decision management, marketing campaigns, analytics, and other functions across the enterprise.
This is a US based Remote Opportunity
Qualifications and Success Measures:
5+ years of subject matter expertise in credit bureau and consumer credit based industry data knowledge, is required.

Advanced proficiency in project management techniques, process reengineering and a strong aptitude for quality assurance and data governance.

Possesses dynamic ability in both written and verbal communications; navigate technical/analytical information to nontechnical constituents and extensive project/process/audit control management skill sets.

Ability to provide strategic direction and management of credit bureau initiatives for marketing expansion, analytics modeling/segmentation builds, regulatory research (FCRA, CFPB etc..) and other credit data assets/processing capabilities.

Actively governs the quality and information content of critical components of vendor data to ensure information integrity and compliance protocols are adhered to based internal regulatory requirements and policies.

Fluid in cross functional environment, ensures data quality for all deliverables, carry on process oversight and consults internal partners in data assets interpretation initiatives. Takes ownership of the strategic involvement of vendor processes and all related deliverables.

Extensive experience in project/process management, audit automation and report creation. Advanced computer competency in MS Word, PowerPoint, Access, Excel, and Campaign Management Tools and SharePoint

Strong analytical mindset and hands-on data analytical experience

Ability to multi-task, adapt to and manage changing priorities, as well as thrive in a continually evolving environment

Direct, relevant and proven experience in data asset delivery management

Expertise in project/process management techniques/delivery, process reengineering

Comfortable in ambiguous situations, a self-starter and self-learner who can work independently, with strong follow through skills

Capability to identify fresh approaches to marketing processes and technology and shows a willingness to question traditional assumptions

Experience managing partner/vendor relations and performance; evaluating proposals, structure and negotiating agreements

Able to rapidly assimilate and report on complex information

Strong project management skills required to lead the development and implementation of new programs.

Highly organized individual who can establish and successfully drive results against goals

Strong communication, presentation, leadership and influencing skills; experienced at interacting with various levels within the organization, including senior management.

A quick, decisive thinker with the ability to partner with the appropriate individuals both internally and externally to support delivery of a successful projects and production processes. #GD17
Primary Location City/State:
Homebased - Conway, Arkansas
Additional Locations (if applicable):
Acxiom is an affirmative action and equal opportunity employer (AA/EOE/W/M/Vet/Disabled) and does not discriminate in recruiting, hiring, training, promotion or other employment of associates or the awarding of subcontracts because of a person's race, color, sex, age, religion, national origin, protected veteran, military status, physical or mental disability, sexual orientation, gender identity or expression, genetics or other protected status.
Who is Acxiom?
We are leaders in helping brands achieve the number one mantra for every business – know your customer. For fifty years, we've helped marketers deal with a fast-changing future of growing channels, data and technology. By understanding the customer, marketers can communicate with relevance everywhere and drive better customer experiences that build a better brand and, in turn, better business.
We're one of the marketing industry's most experienced, respected and forward-thinking leaders. For nearly fifty years, we've helped the world's best marketers understand their customers so that they can reach people with relevance rather than randomness. Our products and solutions form the data foundation that make it possible for marketers to drive better customer experiences and meaningful interactions at scale across every channel.
Our job opportunities will give you the opportunity to showcase your talents, grow your skills, and expose you to cutting-edge technologies, whether you're an engineer, developer, products guru, systems and security expert, sales and consulting executive, or an intern looking to gain real experience with a company that will make you stand out.
At Acxiom, our values begin with our associates, who are the single most important driver of our success. We're looking to hire people who share our core values: collaboration, excellence, innovation, a focus on outcomes, and being empowered to make and own decisions that benefit our clients and our company. Our values represent our brand promise – to our clients and to our associates – and define our company culture.
If you are interested in applying for employment with Acxiom and need special assistance or an accommodation to apply for a posted position, contact our recruiting department at 1-877-314-2049.
Attention California Applicants: Please see our California Consumer Privacy Act notice here (http://www.interpublic.com/ccpa-privacy-notice/) .
Attention Colorado Applicants: This position is not located in Colorado but applications for remote work may be considered. For information about this role under CO Equal Pay Law, please contact recruit@acxiom.com
We highly recommend you create an account to monitor your resume submissions. Click on the Sign In link above to create an account or sign up at the end of your application.
Interested in Acxiom? Learn about our Equal Opportunities, job postings, and more:
About Us (http://www.acxiom.com/about-acxiom/)
Follow Us on Twitter
Find Us on Facebook (http://www.facebook.com/AcxiomRecruiting)
Careers Page
LinkedIn (http://www.linkedin.com/company/acxiom)
Acxiom LLC