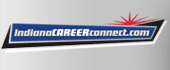 Job Information
UnitedHealth Group

Data Architect - Indianapolis, IN

in

Indianapolis

,

Indiana
Tough challenges? We know a thing or two about those. When you're on a mission to help people live healthier lives, the stakes couldn't be higher. As a Business Analyst Consultant, you will help rewrite the future of the health care system. You'll analyze data and deliver bold, business-savvy ideas to impact the lives of millions. Along with ground-breaking challenge, you'll have the support and resources of a Fortune 6 company. Join us.
The Data Architect collaborates with customers to evaluate and analyze data requirements toward development of an associated data strategy and architecture.
Primary Responsibiltiies:
Validates data integrity and consistency acrossdata models, streams, and analytics.

Develops consistent structures, processes, andformats toward a standardized data management structure

Develops complex reports utilizing analyticaltools and expertise to meet organizational requirements

Leads projects and reports on status asrequested

Collaborates with key stake holders in definingdata models and analytics to support organizational objectives, operationalinitiatives, and monitoring

Collaborates with Quality and Population Healthin defining data models for optimal measurement and compliance

Serves as key liaison with Optum data servicestoward the development of a collaborative data model and strategy

Works with leadership in development of aconsolidated data strategy.

Identifies ways to improve data reliability,efficiency and quality
You'll be rewarded and recognized for your performance in an environment that will challenge you and give you clear direction on what it takes to succeed in your role as well as provide development for other roles you may be interested in.
Required Qualifications:
Must have five or more years' experience workingat a system level with healthcare information

5+ years of professional SQL programmingexperience

Extensive knowledge of patient data structuresand data types is required

Extensive knowledge and experience ingestingdata from third party sources is required

Must have a background in creating highlycomplex data models, along with documenting models through ERD's, datadictionaries, record layouts, and logic flow diagrams

Experience in data preparation, data profiling,data auditing and data analytics is required

Employees arerequired to screen for symptoms using the ProtectWell mobile app,Interactive VoiceResponse (i.e.,entering your symptoms via phone system) or a similar UnitedHealth Groupapproved symptom screener prior to entering the work site each day, inorder to keep our work sites safe

Employees mustcomply with any state and local masking orders. In addition, when in aUnitedHealth Group building, employees are expected to wear a mask inareas where physical distancing cannot be attained

You will beasked to perform this role in an office setting or other company location,however, may be required to work from home temporarily due to spacelimitations
Preferred Qualifications:
BS or Master's degree in computer science orrelated field

In depth experience with SQL and NOSQL databases

5+ years working with health plan data

Strong knowledge of healthcare data,specifically health plan (i.e. medical and Rx claims, eligibility, providerdata)

Deep understanding with healthcare codingterminologies (CPT, diagnosis, DRG, etc)

Experience with query development andoptimization

Experience with data analytics and modeling

Experience with common data warehouse and datalake architecture concepts and best practices

Proven work experience with algorithm design andimplementation

Strong problem solving skills
Knowledge,Skills, and Abilities:
Ability to read and interpret documents such assafety rules, operating and maintenance instructions, and procedure manuals

Ability to write routine reports andcorrespondence

Ability to speak effectively before groups ofcustomers or employees

Ability to add, subtract, multiply, and dividein all units of measure, using whole numbers, common fractions, and decimals

Ability to compute rate, ratio, and percent andto draw and interpret bar graphs

Ability to apply common sense understanding tocarry out instructions furnished in written, oral, or diagram form

Ability to deal with problems involving severalconcrete variables in standardized situations

Knowledge of Internet software, spreadsheet software,and word processing software

Highly motivated individual, able to takeinitiative and work under general supervision

Must be able to multi-task between a variety ofIT projects and initiatives, track and prioritize them

Strong analytical and troubleshooting abilities

Strong interpersonal skills to effectivelyinteract with all levels of I.T. staff, vendors, and consultants

Work requires good communication skills (bothoral and written) and demonstratedability to work as a team player

Ability to independently manage all phases ofdevelopment including requirement documentation, building, configuration, bugtracking, testing, and validation

Strong communication skills between business andtechnical resources
Find out what it means to be part of an exceptional company that values its employees, its role in health care, and making a difference one patient at a time. Take a look at American Health Network and explore a new path to your life's best work.(sm)
OptumCare is committed to creating an environment where physicians focus on what they do best: care for their patients. To do so, OptumCare provides administrative and business support services to both owned and affiliated medical practices which are part of OptumCare. Each medical practice part and their physician employees have complete authority with regards to all medical decision-making and patient care. OptumCare's support services do not interfere with or control the practice of medicine by the medical practices or any of their physicians.
Diversity creates ahealthier atmosphere: OptumCare is an Equal Employment Opportunity/AffirmativeAction employers and all qualified applicants will receive consideration foremployment without regard to race, color, religion, sex, age, national origin,protected veteran status, disability status, sexual orientation, genderidentity or expression, marital status, genetic information, or any othercharacteristic protected by law.
OptumCare is adrug-free workplace. Candidates are required to pass a drug test beforebeginning employment
Job Keywords: data architect, SQL, analytics, data models, project, report, patient data structures, Indianapolis, IN, Indiana
UnitedHealth Group