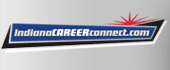 Job Information
Thermo Fisher Scientific

Data Scientist III

in

Indianapolis

,

Indiana
When you're part of the team at Thermo Fisher Scientific, you'll do important work, like helping customers in finding cures for cancer, protecting the environment or making sure our food is safe. Your work will have real-world impact, and you'll be supported in achieving your career goals.
As a Data Scientist III, you will be supporting our Chromatography and Mass Spectrometry division data science strategy while partnering with a team of dedicated data scientists to increase our marketing and sales effectiveness. This new position provides an exciting way for an experienced Data Scientist to employ a cross section of machine learning and analytic processes to develop algorithms that will improve efficiency and drive revenue.
You will quickly grasp the complex business concerns and translate them into algorithms and communicate the results to stakeholders with varying degree of technical background. You will be challenged to support and develop new analytic capabilities for a wide variety of projects, identifying sales pipeline, revenue and lead opportunities and recommending the best sales and marketing actions based on predictive modeling. You will be comfortable testing and learning to help justify pilot to production priorities.
Responsibilities:
Develops strategies and requirements to leverage artificial intelligence and automation to enhance business processes.

Collaborate closely with business managers and central data science team to identify business problems and areas of opportunities and translate business questions into quantitative analyses.

Apply advanced data algorithms to build models which would include: customer acquisition, up sell and cross sell, customer retention and others.

Support tracking effectiveness of sales and marketing initiatives and guide marketing decisions.

Proactively identify gaps and opportunities for sales and marketing teams and use data to generate leads and drive pipeline revenue.

Effectively prioritize and respond to requests for ad hoc analyses. Skills employed in this job will include:

Extracting data from multiple sources, cleaning and validating for duplicates and other anomalies

Employing math and statistics into algorithms to generate real-time predictive systems

Align and adapt business problems to the most efficient machine learning algorithm

Write code from scratch to create solutions that don't align with any available turnkey packages

Selecting and explaining the best analytical technique for the particular problem

Understanding how to create a computationally efficient solution

Accurately manage data coming from multiple domestic and international sources

Proactively create solutions as opportunities are identified Minimum Qualifications:

Bachelor's Degree plus 5+ years of relevant experience in data science, analytics, statistics, applied math or related

OR

Master's Degree plus 4+ years of relevant experience in data science, analytics, statistics, applied math or related

Business analytics required, pricing or marketing analytics a plus

Exceptional project management skills and the ability to manage multiple concurrent projects to execute responsibilities in a timely and accurate manner.

Must embrace team spirit and have strong interpersonal skills.

Excellent written and oral communication skills, including an ability to communicate across business areas and with global team.

Proficiency in Python or R. Exposure to other languages such as C, C++, Java or .NET is expected. Preferred Qualifications:

Experience in SAS, SQL Server, Oracle, Tableau, Power BI, and DOMO.

AWS/Cloud Computing

Exposure to a variety of operating systems and computing platforms

Familiarity with available Open Source solutions that will boost the team's effectiveness

Experience with big data frameworks and tools such as Hadoop and Spark
Thermo Fisher Scientific is an Equal Opportunity Employer. All qualified applicants will receive consideration for employment without regard to race, creed, religion, color, national or ethnic origin, citizenship, sex, sexual orientation, gender identity and expression, genetic information, veteran status, age or disability status.
Thermo Fisher Scientific