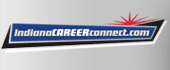 Job Information
QuEST Global

Delivery Assurance Field Rep

in

Indianapolis

,

Indiana
21804BR
Title:
Delivery Assurance Field Rep
Job Description:
Are you ready to be more active and involved in your day-to-day tasks? Do you find enjoyment in identifying issues within the manufacturing process and helping suppliers with their continuous improvement activities to impress their buyers? Get out from behind the desk, off the phone and start interacting with real people every day by joining the DAFR team at QuEST!
Who is QuEST?
Our goal is to become the most recognized and trusted global engineering partner for our customers—Fortune 500 companies in the Aerospace, Medical Devices, Oil & Gas, Power, and Transportation industries. We know we can find a solution to their most important technical and business challenges they encounter. We aren't consultants. We help them make their products the most competitive in the world and that's how we've grown to over 10,000 engineers operating from 50 centers around the world. We're going to be a 100-year company, which doesn't mean staid and boring, but rather, we evolve and adapt to create the frontier of the engineering services industry.
The Team
The Supply Chain organization is an established organization capable of providing significant management services for our customer. It is spearheaded by prominent leaders with over 3 decades of project engineering experience from different backgrounds including Industrial and Supply Chain Management, Engineering / Product Development, and Cost and Schedule Program Management. Our mission is to broaden the organization by promoting innovative project management skills and techniques while providing exquisite project management service to our customer.
The Role
The role of the role of the Delivery Assurance Field Representative (DAFR) is to represent the OEM on-site at suppliers to ensure delivery of the Aero-Engine parts by committed dates. This role is very personable and will require the ability to maintain positive relationships at a variety of levels including engineers, buyers and program office at both supplier and OEM. You will be the eyes and ears of the OEM making detailed observations on part and process flow, identifying bottlenecks, and ensuring gap analysis and risk mitigation closure. In this role you will monitor MRP tools, production schedules, WIP (work in process), and non-conformances to provide status on commit dates and provide input for any necessary revisions. You will be required to effectively communicate progress and status verbally, via email and through various electronic reports.
Our Culture
We just crossed the 20-year mark last year, and despite remarkable growth, we have maintained a culture of empowerment at all levels—what we call intrapreneurial. You will be part of the decision making to drive continuous improvements so we can stay happy and healthy as a business in a challenging industry. Not everyone is a great fit. We will throw you into the deep end (with lots of support), but if you want to run, we have the room. We're not a place where laziness, ego, or rigid thinking fit in, and that's intentional. You can do more at this company than you can in twice the time anywhere else. We accelerate success; you control the throttle and hold the yoke.
Job Functions
You will need to have a history of customer facing interactions to interact effectively with a variety of contacts within the supplier manufacturing process and OEM Program Office.

You will need to have a familiarity with manufacturing processes and MRP to understand and pinpoint the potential issues that will require mitigation closure

You will need to be able to influence without authority to drive quality and speed to meet commitment dates

You will need to have written and verbal communication skills to disseminate information and provide status to Program Office

You will need to have strong computer skills, specifically with MS Outlook, PowerPoint and Excel, data management and analysis capability, and the ability to navigate in customer platforms to provide critical accurate information

You will need to be willing to travel to various manufacturing facilities on a frequent basis in order to perform your job

You need to be comfortable working in a remote work environment
Qualifications
We're excited to talk to you if:
You see yourself as a self-motivated, disciplined, and organized individual driven by a passion to provide solutions

You can effectively manage production schedules with use of delivery estimation, risk analysis and crisis mitigation

You are familiar with LEAN methodologies and tools

You have experience with quality systems and/or industry standards compliance
Location: refer to job listing
Travel: Up to 100% domestic travel
Compensation type: Salary, exempt
Reports to: Team Leader
Must be able to be on a shop floor/standing for long periods of time.
Must be able to travel by plane and/or car for long periods of time.
Must have own transportation and ability to rent a car
Contact: TAT_NA@quest-global.com
Auto req ID:
21804BR
Job Type:
Full Time-Regular
Assignment Country:
United States
Total Years of Exp:
3 - 6
Education Type:
Associate Degree-Manufacturing Science
Assignment State:
INDIANA
Assignment Location:
Indianapolis
Experience Level:
Entry Level